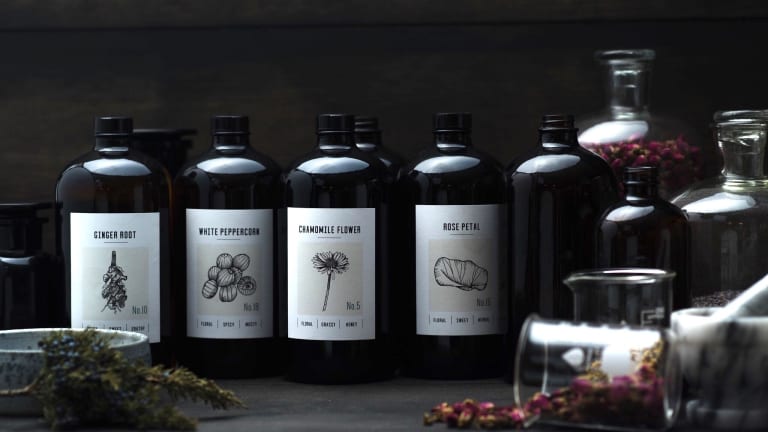 You Can Make Your Own Gin at this Distillery-Owned Beach House Near Montauk
On vacations to the beach in the warmer months, we frequently like to drink gin. However, we've never really thought of making our own prior to imbibing it. But you can now do exactly that thanks to Matchbook Distilling Co., the craft distillery based in Greenport, Long Island on the way to Montauk.
Matchbook also owns a beautiful boutique hotel just up the road called The Lin Beach House and came up with the program for guests to create their own signature gin while in residence as a way of celebrating their first anniversary and the inauguration of a cool new suite at the property.
The initiative is made possible by landmark legislation that now allows New York state distilleries to create bespoke spirits for private, non-licensed individuals, which Matchbook co-founder and industry vet Leslie Merinoff Kwasnieski lobbied hard for. Kwasnieski's impressive collection of botanicals will be used to infuse the new gin.
Guests can participate in a 'spirit production journey' with the distillery's team, which includes learning how to nose and taste the gin, identifying flavor profiles and training the memory to recognize them. They will then select their desired botanicals, including both exotic imports and local in-season finds, from Matchbook's library to create their custom blends. After guests have blended something they are anxious to sample, Matchbook's production team will scale the formula to a full-size, 750ML bottle that can be enjoyed in Martinis and G&Ts or taken home. And the formula will be kept on record should they wish to order more supplies later on.
The best way to experience all of it is by booking a stay in the Lin Beach House's new Theresa's Suite which features vintage furnishings, an en suite bath, and private north-facing balcony overlooking the property's lush grounds. "Our team has selected each piece by hand taking inspiration from minimalist Nordic design [and] the local coastal environs," notes Matchbook's Paul Monahan.
Matchbook's apothecary-style packaging reflects the craftsmanship that goes into making all of its products and is extremely handsome, making this a perfect addition to your bar. And you can't put a price on the bragging rights that come with creating and serving guests your own bespoke gin.