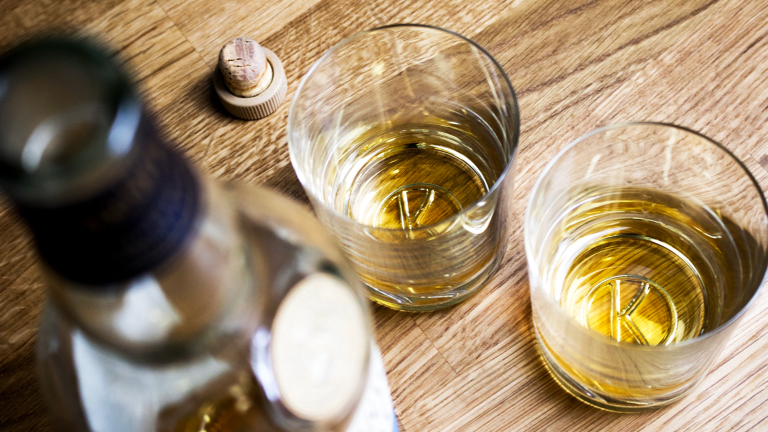 These 'Kingsman' Edition Whiskey Tumblers are Finally Affordable
The British artisans from Higgs & Crick are serious about their drinkware. Through a tedious nine-step process that takes two weeks (yes, two weeks) to complete each mouth-blown whiskey glass in hand-cut crystal, their weighty finished products stun with quality and feel amazing in hand.
But, of course, these are far more than just luxurious tumblers: they were specifically commissioned for the Kingsman franchise and display the iconic "K" monogram discreetly in the base of each glass.
Along with a vintage Jaguar E-Type and bespoke Savile Row suit, these belong in any proper British spy starter kit and make for a phenomenal gift if you have someone on your list that adores Matthew Vaughan's epic spy franchise. And thankfully, they can be snagged for 30% off at a special Cyber Monday rate here, making them a far more reasonable splurge.