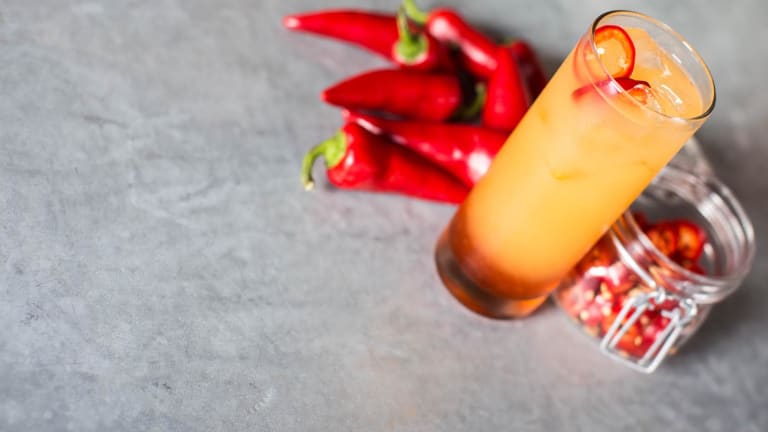 How To Make The Danny Ocean Cocktail
A drink worth your time.
We all know Danny Ocean. Lead of Ocean's 11. Gentleman thief. Casino burglar. Heart in the right place. Undeniably stylish.
But you might not know the man has a Clooney-approved cocktail named after him.
Here's how to make The Danny Ocean, a tequila and chile loaded drink our pals at Agave Restaurant & Tequila Bar gave as the low-down on.
What you need:
– 1.5oz Casamigos Blanco Tequila
– .5oz Aperol
– 1oz Mango purée
– .5oz fresh lime juice
– .25oz simple syrup
– 2 Fresno chiles
How to make:
– Shake all
– Pour over fresh ice in a 10oz Collins glass
– Garnish with a Fresno chile
– Cheers with a few friends
– Plan your next million dollar heist.....