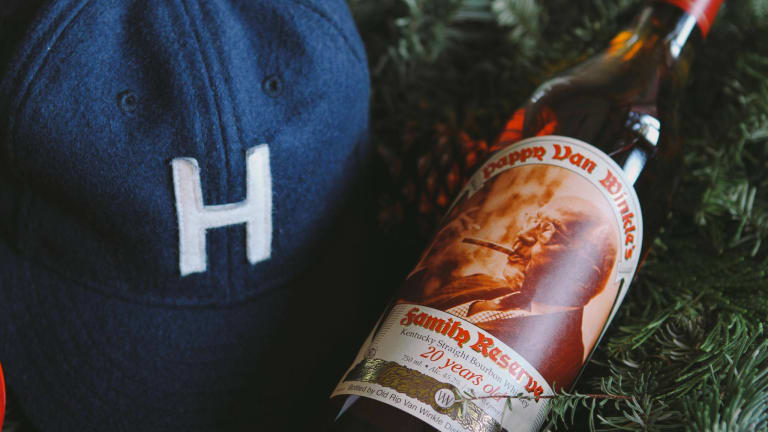 Now Is Your Chance to Win a Bottle of Pappy Van Winkle 20 Year Family Reserve Bourbon
There are few things more coveted than a bottle of Pappy Van Winkle, a world-class bourbon with ever-increasing scarcity and quality at its core.
The annual production for the entire Pappy lineup is limited to under 10,000 cases a year, with the majority of supply allocated to bars and restaurants. This makes it nearly impossible for a single person to track down a bottle at its MSRP, leading to soaring prices – you'll be lucky to snag one for 7x – and skyrocketing demand. For whiskey enthusiasts, "Pappy" is the dream dram.
Thanks to a special promotion with Huckberry, now is your chance to add a bottle of their 20 Year Family Reserve to your home bar. To enter the giveaway, all you have to do is order something from their website today, December 14th. May we suggest the Whiskey Peaks glasses as your golden ticket?