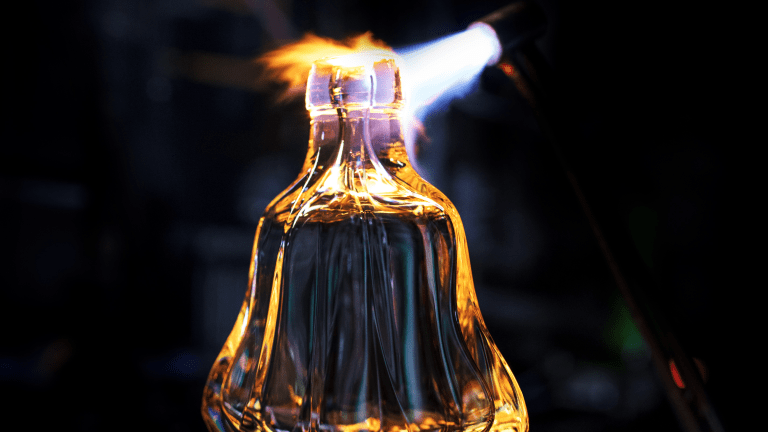 Hennessy x Louis Vuitton Unveil Beautiful Crystal Decanter and Trunk Collab
Famed French cognac house Hennessy has unveiled a cool new collaboration with Louis Vuitton highlighting the new Paradis Impérial cognac with an ultra-luxe drinking set including a crystal decanter ($3,000) designed by artist Arik Levy and a specially crafted trunk ($273,000) from Louis Vuitton.
The decanter features a faceted design that captures subtle variations in lighting to highlight the golden color of cognac while the trunk is custom designed by the master craftsmen at Louis Vuitton and fit to hold four magnums of Paradis Impérial along with serving supplies for up to 18 people.
The trunk is available now through special order while the decanter will be available at select retailers nationwide starting next month. Bottoms up!