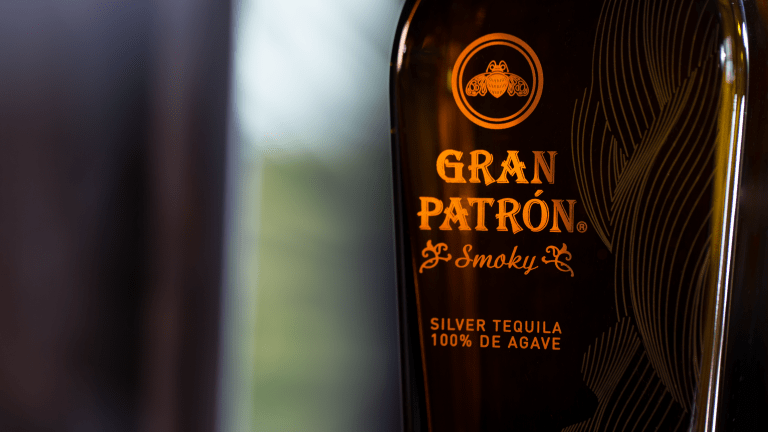 Patrón's New $199 Gran Patrón Smoky Tequila Is a 101 Proof Party-Starter
The smokiness of mezcal is often cited by liquor snobs as a reason they prefer it to more popular tequila. Patrón's latest creation, however, proves that two can play that game. And being Patrón, it's also one of the most exclusive new spirits on the bar.
Gran Patrón Smoky, part of the posh Gran Patrón portfolio, is made with agave roasted with mesquite for about seven days in small underground stone pits. The cooked agave is then slowly crushed with a volcanic stone tahona wheel before the juice and agave fibers are placed together in pine wood fermenters and then distilled in copper pot stills.
It's an ancient method of making spirit that suits Patrón's artisanal production methods. Gran Patrón Smoky is characterized by an aroma of artichoke, pepper, spices, and hints of sweet citrus. It has a smooth and sweet taste, with very distinctive smoked agave and citrus notes, and a long peppery finish.
Bottled at 101 proof and with a suggested retail price of $199, Gran Patrón Smoky will initially be available in limited supply in 13 select U.S. markets.