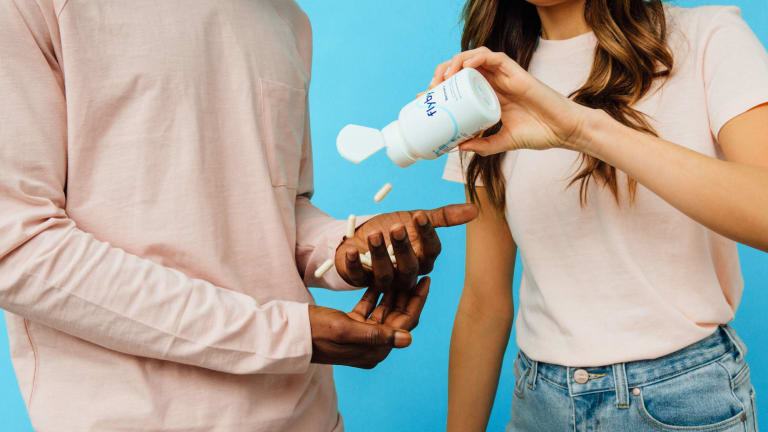 Flyby's Super-Supplements Will Make Your Hangover a Hell of a Lot Easier
Just in time for one of the busiest obligatory drinking holidays of the year, Flyby is a new startup targeting those who drink but still consider themselves health-conscious. While the concept of popping anti-hangover pills before drinking and then again before hitting the hay isn't new, Flyby's approach, much like St. Patrick's Day itself, is a greener affair.
This is thanks to gluten-free and GMO-free ingredients, not to mention Flyby products are vegan and devoid of any artificial flavors, colors or sweeteners. Considering the meteoric rise of health-forward restaurants like Sweetgreen, it makes perfect sense for a company to tap into a millennial demographic that wants to be as healthy as possible without compromising stress-relieving weekends.
Of course, none of this would matter if Flyby didn't work as promised, so we put the standard dosage (3 capsules at the beginning and another trio at the end of the night) through its paces. And the results are better than expected, or at least what you'd get from similar products in the checkout line.
We're not talking Emergen-C levels of B12 and every vitamin essential for immunity and vitality, but far greater, to the point where you might actually start feeling better before your night is fully over. But to get that effect, it's crucial to take the first dosage with water, a light snack and a good 45-minute grace period before you move onto the heavy stuff. You'll benefit from your elevated immune system, and maybe even a mental contact high knowing that your morning promises to be much less punishing than what you've known before.
And indeed, waking up after a long night of mixing Moscow Mules and merlot was much easier. Of course, you'll have some slight reminders of last night, but sans the half-awake grogginess that pins you down to the mattress for an extra unnecessary hour or two. And headaches are significantly diminished as well. Suddenly the thought of jumping out of bed over to the stove to cook up Sunday brunch for the lady or dive right back into that unfinished deck for today's presentation sounds much palatable than it did in hangovers past.
That's all to say that Flyby is a no-brainer for those who enjoy drinking but not at the sacrifice of weekday productivity or weekend activities and social engagements. And considering the extremely reasonable pricing available online (also cheaper than those spontaneous checkout line products) and option for regular deliveries, there's no reason not to give Flyby a shot next time you find yourself about to pour one. Say goodbye to soul-crushing hangovers forever....