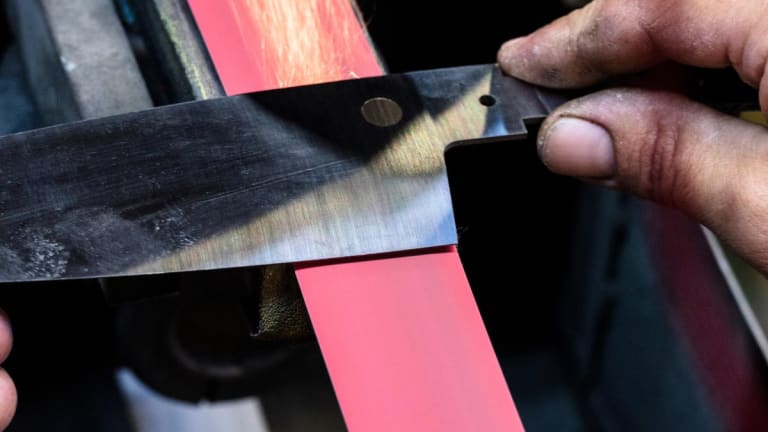 These Hand-Crafted Kitchen Knives are Exceedingly Gorgeous
If you really want to take your kitchen to the next level, consider these stunning, high-quality blades from Tel Aviv-based Florentine Kitchen Knives.
The unique handles feel like they came out of a Paul Smith lookbook and feature a series of discs made of Micarta, mixed wood, brass, stainless steel, and leather. Stacked in a colorful arrangement and hand-sanded for comfort and style, these things simply look incredible and will insta-upgrade any knife block on your countertop. But it's not just the eye-catching handles that makes these knives special, the blades themselves, with a 50/50 flat ground and European-style geometry, are made for serious culinary pursuits and are sure to delight every time you slice through ingredients with ease.
Available in both Chef Knife and Pairing Knife sizes, your kitchen – and future self, when you're cooking up a storm in style – will thank you for adding to cart.