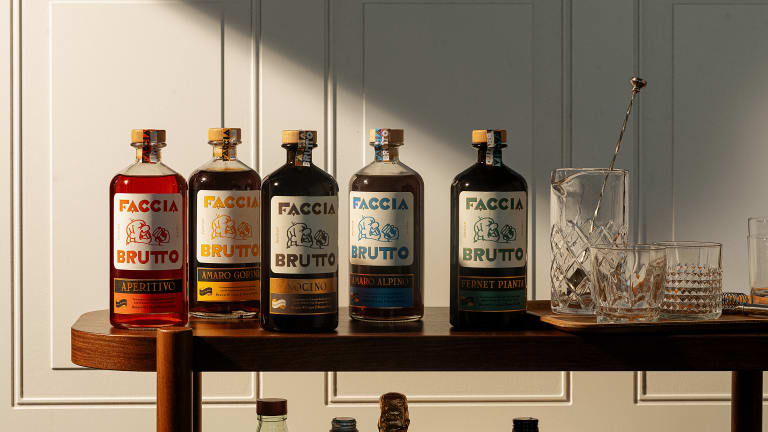 Your Liquor Shelf Needs a Refresh and Faccia Brutto is the Answer
Brooklyn-based Faccia Brutto makes digestifs and aperitifs that help just about any spirit go down smoother. Their highly potable output is a contemporary approach to classics like Fernet Branca and Campari, and in most cases less sugary (for the better).
Their Fernet Pianta definitively outdoes the name-brand stuff, with a bit more bitterness and herbaceous notes. The Aperitivo is nothing to shake a fist at either – not quite as syrupy as Campari, but, in the words of Faccia Brutto, "with more character." We'd be inclined to agree, as would any recent houseguest, speaking from firsthand experience.
The liquids speak for themselves, but any bottle easily takes the crown for prettiest on your bar cart. And their heavily enticing Recipes page might just be the hardest tab to close on your browser. Our top picks – the classic Negroni and the industry-favorite Ferrari.
Back to the liquor though. There's two amaro variations – swap out sweet vermouth for Amaro Gorini and you'll end up with a slightly more bittersweet cocktail. The other one, the Amaro Alpino, is transportive… if you've never tried a Saw Tooth (again with the Recipes page), consider this a sign. Rounding out the offering is the Nocino, a mapley one with a bit of vanilla extract to boot.
Five mixtures in total, all with natural ingredients and available across the country – find them via their Stockists page.