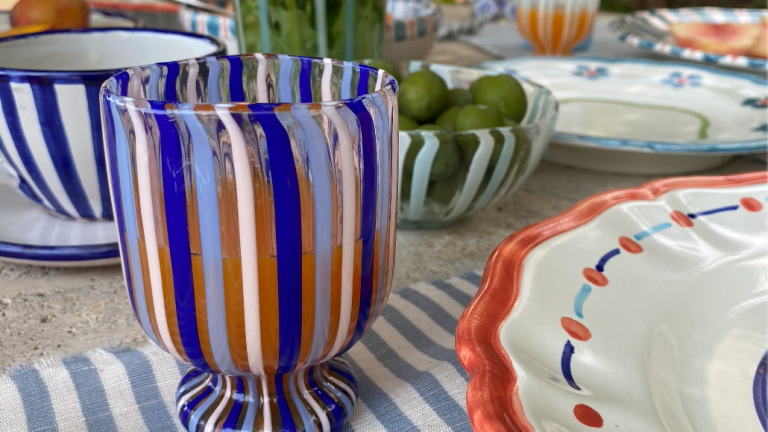 el mono home has the Perfect Move for Mother's Day
New NYC-based brand el mono home sources hand-blown murano glassware that's at once simple yet elegant. Think old-world production methods meet contemporary design finishes.
There's no shortage of styles and colors, all of them evoking breezy Italian summers while still bestowing a refined and unique aesthetic upon any patio dining table.
Best served poolside on a hot day, they're just the ticket for both Mother's Day gifting and getting oneself into that transportive Italian state of mind ahead of this summer.