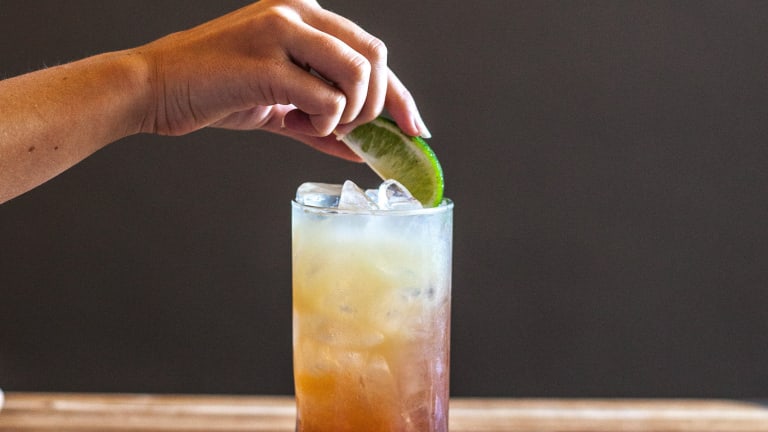 This Cocktail Will Turn Non-Believers Into Tequila Lovers
Sponsored by Olmeca Altos.
Tequila, one of the most divisive words in the English language, is having its moment in the sun. What was once the go-to fluid for FUBAR frat parties and sugared-up beach slushies is now catching the attention of savvy cocktail connoisseurs.
So when our friends at Olmeca Altos stopped by Airows HQ to pour us some of their new seasonal concoctions, we had no choice but to oblige. Pretty happily, too.
Their Plata and Reposado flavors are sweet, citric, and sit well with the crisp spring air. Throughout the next few months, we'll be sharing several of our favorite Altos cocktail recipes prime for throwing your own fiesta from the comfort of your (lime) cutting board.
First up is the El Diablo. It's light, tangy and pink but devilishly delicious.
Ingredients
Olmeca Altos Plata Tequila, 1½ parts
Lime Juice, ¾ parts
Pomegranate Grenadine, ¾ parts
Angostura bitters, 5 dashes
Directions
Add Olmeca Altos Tequila, lime juice & bitters into a cocktail shaker
Shake all ingredients and strain over ice in a highball glass
Top with the pomegranate grenadine
Garnish with a lime wedge
We're getting thirsty just thinking about it.
PSA: For cocktail inspiration and other goodness on the regular, make sure to follow Altos Tequila on Twitter, Facebook, and Instagram.