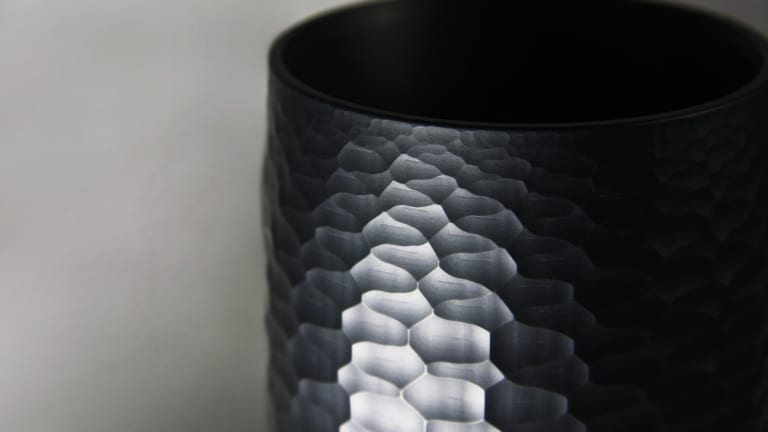 Watching Luxury Whiskey Tumblers Get Made Is Amazingly Satisfying
OK, this is cool.
A $280 whiskey tumbler? Excessive, maybe, but so is, as Discommon describes, aging a drink for 30 years. The finer things in life are not meant to be practical.
Made to amplify that peaceful moment at the end of a long, hard day, this gorgeous tumbler is milled from aerospace grade aluminum with aesthetically beautiful details that don't just add style but allow for maximum grip and comfort.
As impressive as the product is, this mesmerizing process video, showing how each is made using a unique CNC Lathe, is even better. Suddenly, $280 doesn't seem so crazy.
Available now, your grandson will thank you someday when a few of these are sitting on his futuristic bar cart.