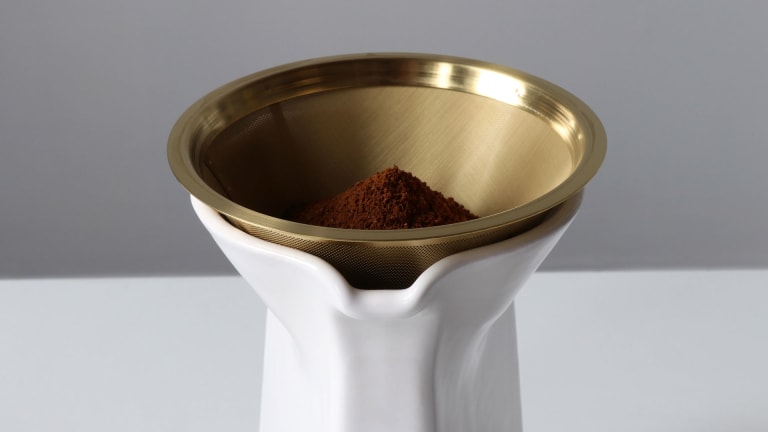 This Might Be the Most Elegant Pour Over Coffee Brewer Ever
"Part coffee maker, part sculpture."
Available in stone gray or gloss white porcelain, Daniel Kamp's minimal pour over brewer is guaranteed to tastefully complement any kitchen on the planet.
The New Zealand-based designer uses a 3D printed mold to help shape the heavy porcelain, making each one uniquely detailed. The Brewer is also paired with a super cool Gold Cone Dripper by Osaka Coffee, which contrasts beautifully against the aforementioned materials.
Made to order and limited edition, these will compliment any morning routine nicely. We're excited for what Mr. Kamp ends up doing next.