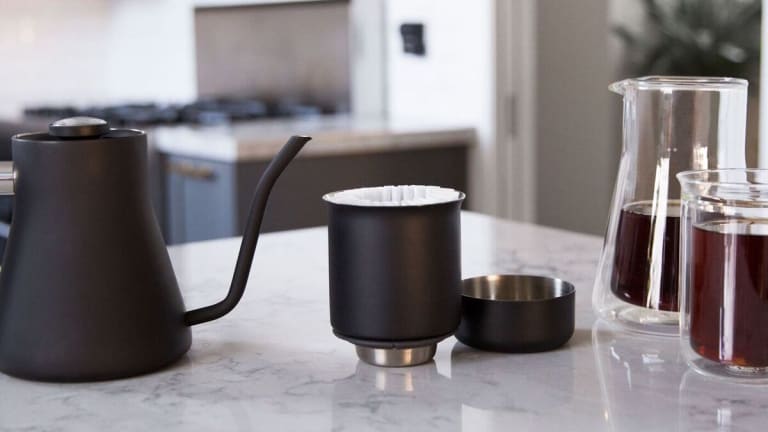 The Contemporary Coffee Essentials Every Stylish Kitchen Needs
Instant upgrades.
If you're a coffee enthusiast, getting to know Fellow is an absolute must. The design aficionados have refined the coffee process through crafting minimal, precision-made tools that not only help beautify your kitchen but make your morning coffee taste even better.
Everything they touch is thoughtfully designed and just perfect, from a pour-over system to a double-walled glass carafe to an ultra-clean kettle in various, gorgeous colorways. One glance at their product line and you'll think Apple decided to get into the home goods space.
Prices start at just $30 for their tasting glasses and go up to $100 for their copper kettle. Put a few of these in your culinary space and you'll probably lose all desire to splurge on a fancy barista-made drink again.