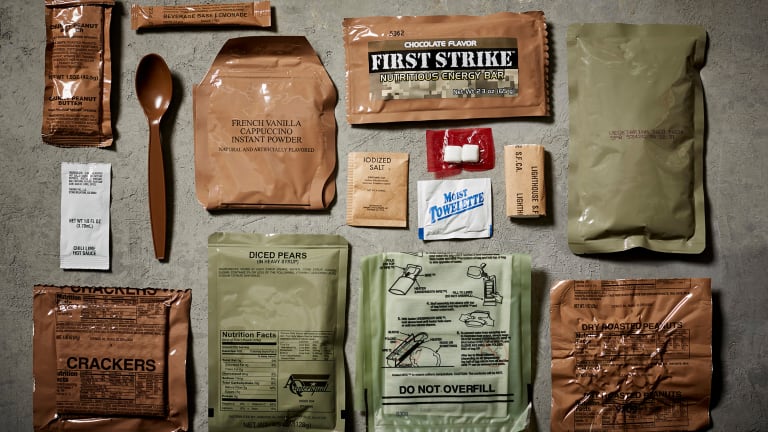 Chef Plates Military Rations as Michelin-Starred Meals
Who knew 'Mystery Meat' could look so appetizing?
What happens when a chef, videographer and photographer link to creatively transform rationed chow into celebrated meals? The inventive results are gastronomical achievements and look straight out of Chef's Table playbook.
The photo series MRE to Michelin by chef Chuck George and lensman Henry Hardreaves is an expressive culmination stylizing the ho-hum packaging across world's militaries to elaborate bites you'd expect to find at Eleven Madison Park.
USA
Russia
France
China
Lithuania