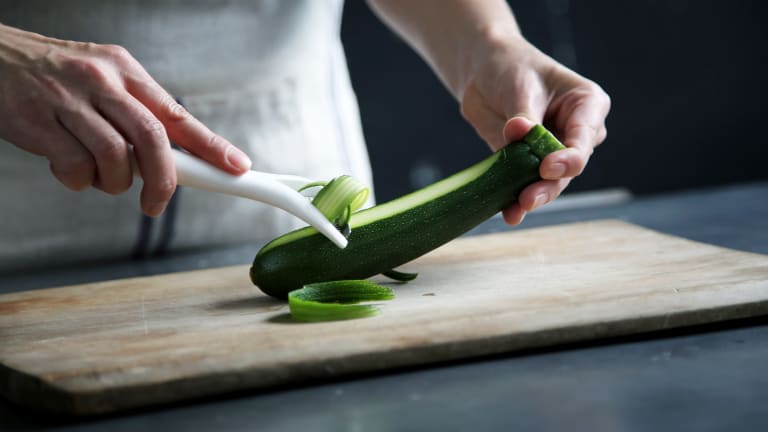 Is This The Most Badass Chef In The World?
Amazon flavors and the meaning of life.
Whether he's sending foods to help the local people, spearfishing, surfing, getting another tattoo, gracing the cover of GQ Brazil, or simply walking into the jungle to find supplies for his kitchen, Chef Alex Atala is an all-around badass.
While wearing a shirt that reads, "Death Happens," Chef Alex Atala describes his belief system. After living a life as a renegade, Atala soon decided to help others, create amazing food, and live life to the fullest.
On the Netflix series, Chef's Table (Season 2, Episode 2), Atala introduced the flavors of the Amazon to the masses in an effort to bring a deeper connection between eating, cooking, and the Earth.
His restaurant, D.O.M. in São Paulo, has been among the world's best restaurants for the past decade. This discipline comes from his team, which he believes needs to work with or without him.
"Taking care of the mis en place is fundamental," said Atla to Eataly. "After all, it is the preparation for the whole service. Our mis en place doesn't start inside the restaurant but in the nature, in the field, with the small producers, with the natives communities."
Atala's mission is not a simple one, however. He's said that mozzarella, tomato, and basil makes you think of Italy, but introducing Amazon is something different.
"Sharing the Amazon is a double mission: it's to make the world know the image through its flavors and with this show that protecting the Amazon is not only to protect the river or the forest but is to protect the man who lives in this ecosystem. The food chain is a very powerful weapon to support this people," he confirmed.
Below, he discusses the meaning of life in a must-watch video.