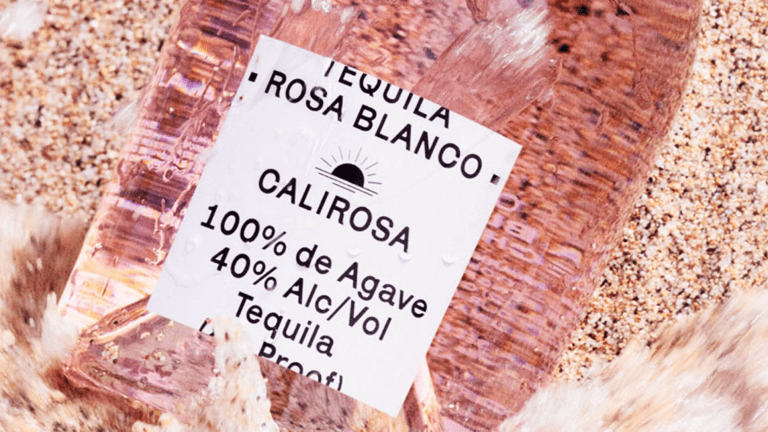 Calirosa Launches Premium Tequila Aged in Red Wine Barrels
We've seen a surge in premium tequila brands over the last year or two, most with help from celebrities and musicians of different sorts. Even the meme masters at @FuckJerry launched their own brand of liquid luxury.
And though most are completely forgettable at best, Calirosa feels like it has real staying power.
The newly launched tequila company goes beyond its minimalistic, sleek bottle design and celebrity backing (Maroon 5 frontman Adam Levine and supermodel Behati Prinsloo are involved financially) and offers two debut expressions that break the mold in a big way.
Both choices are made with 100% blue agave, double distilled in Jalisco, the heartland of tequila country, and then aged in California red wine barrels for a year and a half. For the Rosa Blanco ($49 USD), that means a uniquely rosy glow, which is sure to appeal to some, and a light and delicate feel with notes of strawberry and fresh citrus. Not for everyone. But goes down easy.
The Calirosa Añejo ($79 USD), meanwhile, is where your attention should really be, even though the traditional reddish amber color doesn't pick up any style points. The palate is kicked off with notes of vanilla and butterscotch before capping the experience with a super-strong, lingering finish of toffee and chocolate that's unlike any añejo you've had before. In fact, it's so different, you're likely to be thrown off after your first sip. Maybe even your second. But it's sure to win you over by the bottom of the glass.
If you're interested in pouring your own, both 80 proof elixirs are available to order online right here.