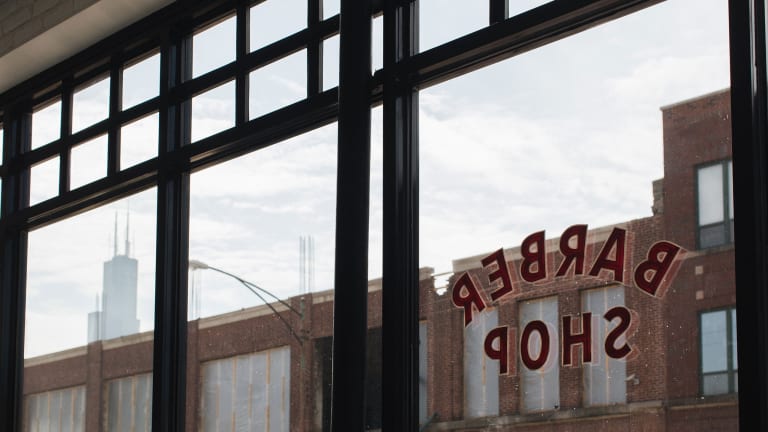 There's a Hidden Cocktail Lounge Inside This Barbershop
Step inside the Chicago outpost of Blind Barber and you see an impeccably thoughtful grooming getaway for guys who care about looking and feeling great.
But at night, it's something else entirely.
Go a few steps further, past the barber chairs and through a nondescript doorway and suddenly a 1970s-style rec room with full bar reveals itself. Yes, for real. And yes, the drinks are as good as the design.
Come take a look around....