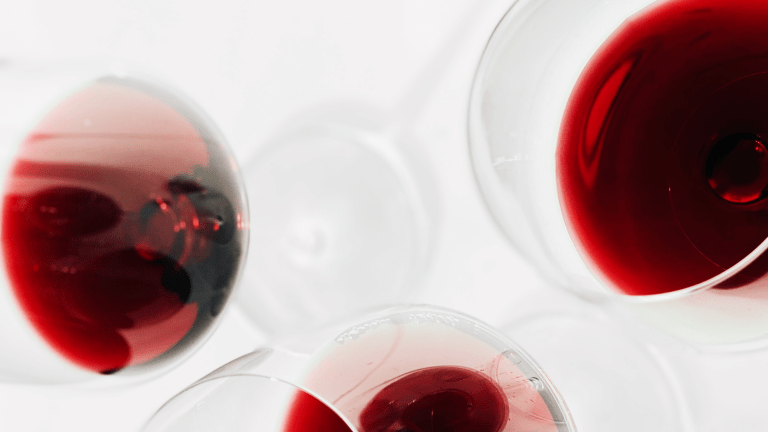 The Five Best Wine Bottles Under $50
You don't have to spend a small fortune to drink great wine but with a seemingly endless amount of options, it can sometimes feel like a guessing game. That's why we asked Derrick C. Westbrook to provide some valuable intel on where to stretch your dollars.
The 34-year-old sommelier — known for his very laidback approach to the generally fussy world of wine — provided us with his five favorite bottles under $50.00 USD, each punching well above its weight:
Weingut Keller, Riesling Trocken (2019), $25
Type: Dry White Wine
Grape(s): Riesling
Region: Rheinhessen, Germany
Why He Likes It: "I always keep a bottle of Riesling on hand because it's a great crowd-pleaser," says Westbrook. "Dry Riesling is bright, minerally, refreshing and a perfect substitution for Sauvignon Blanc, which can get boring. Remember, when selecting a Riesling, always choose a dryer option."
Domaine de la Louvetrie, Atmosphères Landron, $30
Type: Dry, Sparkling Wine
Grape(s): Follie Blanche, Pinot Noir
Region: Loire Valley, France
Why He Likes It: "The fridge always needs a cold bottle of bubbles for an impromptu celebration," he says with authority. "The Atmosphères is fantastic, but it drinks like champagne without being at the champagne price. It's perfect in a mimosa or as a mixer for a cocktail, but best on its own in a flute."
Fitapreta, Antonio Maçanita, $30
Type: Dry, Rich, Ripe Red Wine
Grape(s): Aragonez, Alicante Bouschet, Trincadeira
Region: Alentejano, Portugal
Why He Likes It: "This red wine is super versatile," says Westbrook. "It goes well with red meats or Spanish and Portuguese dishes, and it's great on its own."
Theopolis Petite Sirah, $45
Type: Dry, Bold Red Wine
Grape(s): Petite Sirah
Region: Yorkville Highlands, Mendocino County, California
Why He Likes It: "This wine is stunning," glows Westbrook. "It is big and weighty while finishing with elegance."
Baby Cheeks Rosé, $25
Type: Dry Rosé
Grape(s): Malbec, Cabernet Franc, Tannat
Region: Applegate Valley AVA, Dundee, Oregon
Why He Likes It: "A really great rosé is perfect for any time of year, not just summer," he states. "This female-made-and-owned wine is crisp and complex."