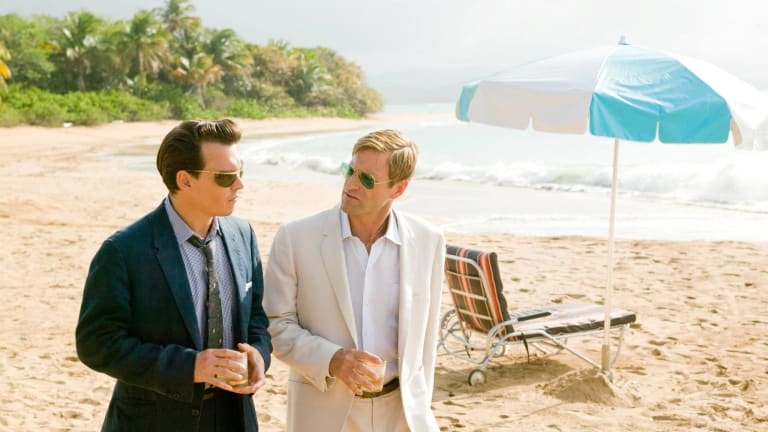 The 10 Essential Spirits You Should be Sipping This Summer
Plus how to enjoy them to the max.
When the mercury finally starts to climb skyward we push our brandy and whiskey to the back shelf and head to the liquor store for some warmer weather spirits. Follow our lead and keep your bar stocked with these 10 essentials and you're guaranteed a gorgeous summer no matter what the weather does.
The British have been drinking Pimm's Cups for nearly 200 years. We have a lot of catching up to do.
An absolute essential for creating proper aperitivos. This is simply sprezaturra in a glass.
The only rum you can possibly use for making Dark'N'Stormys – or our own variation, the Light'N'Stormy, substituting pineapple juice for ginger beer.
Every year we like to add something new to the repertoire, and this amazing barrel aged gin made by hand in Vermont is our new summer essential.
You can make classic daiquiris or mix this iconic tipple with tonic, mint and lime. Trust us.
Makes a mean Planter's Punch as well as a wide variety of tiki drinks. Just be sure to get a set of ceramic skull mugs for full enjoyment.
No longer as trendy as when first introduced in 1988, but still absolutely perfect chilled to sub-zero in a shot glass or over ice with a slice of lemon.
Tequila selection, like gin (see below), is a matter of taste, but this is our go-to. And it always looks great on the bar.
You need a good, simple gin for G&Ts and martinis as well as to add to your Campari for Negronis. For 250 years and counting Bombay has been doing it right.
Not something you drink on its own necessarily, but essential for margaritas and a few other classic cocktails. Timeless elegance incarnate.