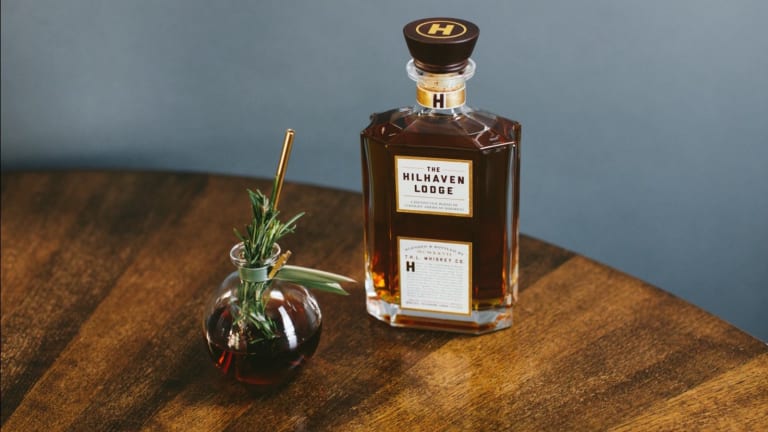 10 New Whiskies Every Man Should Sip This Year
Only the best.
The world of whiskey keeps getting bigger, with tasty new releases coming out every month and satisfying the palettes of both neophytes and connoisseurs. Keeping up to speed with all the sippables can be a tough task, so to help you navigate the (strong) waters, here's a guide to the essential brown spirits you need to get in your glass ASAP.
From the famed Scottish distillery's new Bond House No. 1 collection, this single malt "emerged, against all odds, from the most challenging barley harvest in living memory."
Never mind Blue Label–this Private Collection tipple from the iconic Scotch brand is so high end it goes by John Walker and not Johnnie. Made with whiskies matured for at least 10 years in first-fill American Oak casks.
Whiskey from L.A.? Hateful Eight star Walton Goggins thinks it's such a good idea he partnered on this new brand that delivers a 100 proof kick and an admittedly beautiful bottle.
The first release from Wild Turkey's new Whiskey Barons collection, paying homage to the brands and people who helped build the bourbon industry that we know and love, its heritage dates back to 1869.
Inspired by King James VI, who in 1603 first united the kingdoms of England, Scotland and Ireland, and made with whiskies of least 32 years of age, some of which are no longer in production.
In time for St. Patrick's Day comes this limited edition single malt Irish whiskey, released by Hibernia Distillers and named after Douglas Hyde, who served as the first President of Ireland from 1938 to 1945.
Composed of 1% three-year-old malt whisky produced near the village of Brora in Scotland, 90% malt whisky of an unstated age from the same distillery, and 9% peaty malt whisky distilled on the Isle of Skye.
Another Whiskey Barons release, this one commemorates the bourbon made by Irish immigrant James Ripy in Lawrenceburg, KY up until 1950. A combination of 8-year-old Kentucky Straight Bourbon with 12-year-old and younger whiskies.
The cult distillery on Islay specializes in heavily peated single malts, so if you like your Scotch with a big dose of smoke this one is for you. Matured by the sea in French oak ex-Cognac casks for an extra kick.
Hilhaven Lodge is another Hollywood byproduct, produced by Rush Hour director Brett Ratner and named after his Beverly Hills house, scene of legendary parties. A blend of American straight whiskies, it comes in on the lighter side of the spectrum. Bottoms up.