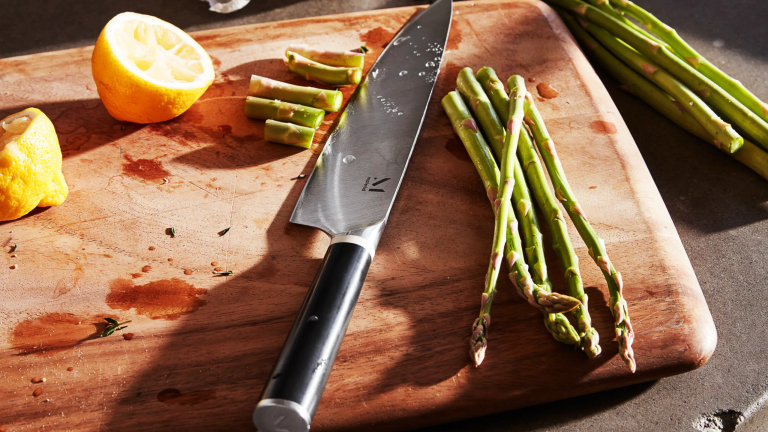 Material Kitchen's Knife Set Is Back in Black
Worldwide circumstances are forcing us all to spend more time in the kitchen than ever before, cooking up a storm on a regular basis rather than wining-and-dining with friends and colleagues. And if there is one thing that will dramatically improve your kitchen prep, it's ditching the painfully dull chef's knife from ages ago and acquiring a proper upgrade.
Unfortunately, your standard options can be rather expensive if you don't know where to look. So what's the play? We're big fans of this tasteful set from Material Kitchen, newly available in black, which is priced at only $230 USD and specifically designed for the modern home cook.
The set pairs a stylish magnetic stand with a trio of "perfectly balanced, meticulously designed" knives crafted from three layers of Japanese steel apiece: a 6" serrated knife, an 8" chef's knife, and a 4" paring knife. Aka everything you need, nothing you don't.