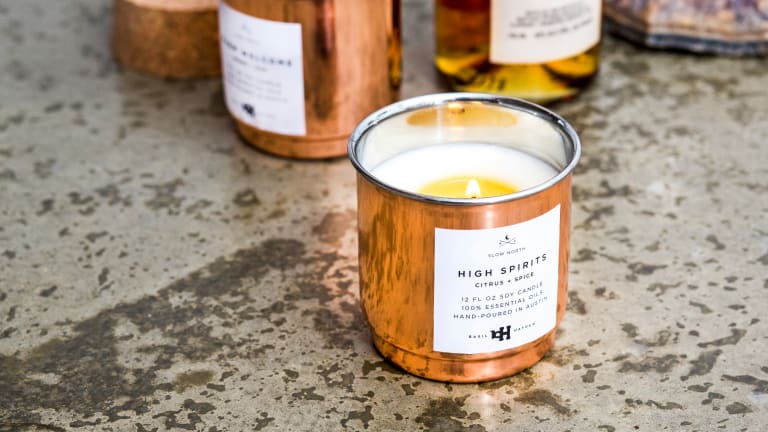 5 Sipping Companions Every Bourbon Enthusiast Needs to Own
Each created in collaboration with an all-star team of American artisans.
The friends at Basil Hayden's partnered with local artisans around the United States to create an impressive limited-edition collection of bourbon-sipping companions you most definitely need in your life.
Made from solids steel with a copper finish, this simplistic and cool bar cart perfectly walks the line between modern and classic.
Quality Made: 10
Not only are these stunning candles hand-poured into copper tins, but their masculine scents pair perfectly with a relaxing night of vinyl music and bourbon-sipping.
Quantity Made: 100
A lovely companion for date nights outdoors, the stylish blanket is made using hand-chosen fabrics and a century-old stitch style.
Quantity Made: 25
This incredible revolving tray of six rocks glasses encircling a bottle of bourbon is something Don Draper would throw on his Christmas list.
Quantity Made: 15
Not all bourbon is meant to be sipped at home. Use to for a quick weekend escape and stuff with clothes, personal items, and of course- the good stuff.
Quantity Made: 50