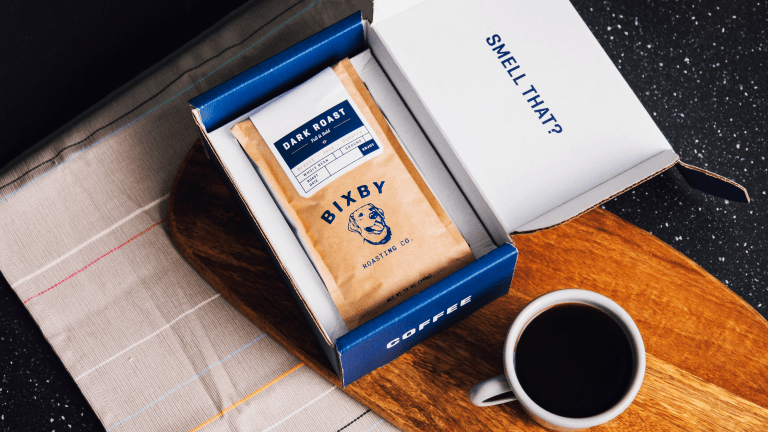 The Best Gift for the Coffee Lover on Your List Is Just $5
Everybody has one or two family members who are impossible to shop for. They don't like anything. This season, do better than a tin of stale popcorn and introduce them to our absolute favorite coffee: Bixby.
Unlike the goods lining grocery market shelves that were roaster months in advance, they deliver their specialty coffee direct from their roaster to your doorstep just a few days after roasting. And no matter how it's preferred, Bixby has you covered with a choice of not only gourmet whole beans or ground coffee but freshly packed Nespresso or Keurig pods as well. (As Keurig enthusiasts at AIROWS HQ, this has changed our world.)
Co-founded by actor/entrepreneur/Patrick Bateman enthusiast/friend of the site Miles Fisher, they set up quite the deal – just $5 for your first order with free shipping – making now an opportune time to round out your holiday shopping with a shot of caffeine.
PS: After they open your gift, make sure to fill them in on Bixby's relationship with the LAFD Foundation. Did you know every firefighter has to pay out of pocket for the coffee at their fire station? It's true. Thankfully, Bixby is doing something about it and donates a fresh bag of coffee to the LAFD for every person who subscribes to Bixby. So far, they've donated over $10,000 worth of coffee to the LAFD, spread evenly among all 106 stations in the county. Cheers to that....