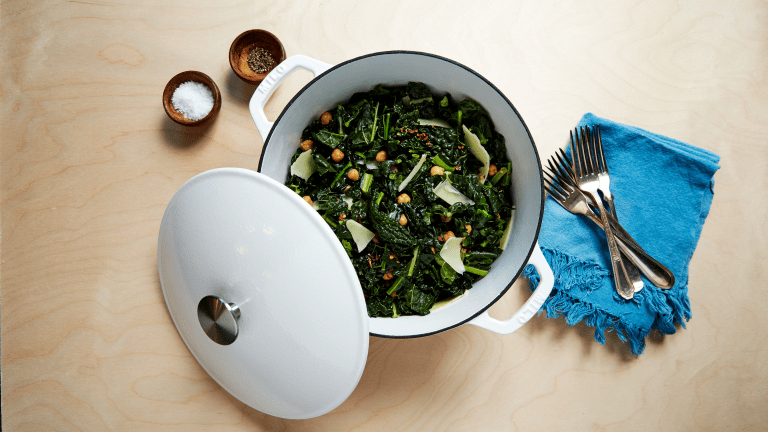 This Kitchen Staple Is Built from the Toughest Cast Iron
Even if lavish holiday meals aren't hosted in your home, you can't show up empty-handed on your friend or family's doorstep. And finding a fool-proof recipe that is sure to be a crowd favorite to compliment the evening's featured roast is only the first step. Now you've got to execute. Rookie, meet the Milo Classic Dutch Oven.
It's a quality cast iron kitchen staple that won't cost more than all your dishes put together like some of the traditional brands, yet boasts the same high-quality construction you can rely on for a lifetime (and even pass down). Milo is all quality and no bull, and their heat retention and distribution technology makes it hard for you to mess up your culinary power move. Better yet, their sleek matte black and bright white designs can be taken oven-to-table, meaning less clean up for you.
Grabs yours now here – you'll thank us through the holiday season and beyond. (And if The Food Network isn't part of your viewing repertoire, try one of these easy and delicious recipes, like baked beans with slab bacon and breadcrumbs, curried meatballs, or peach-blackberry camp cake.)