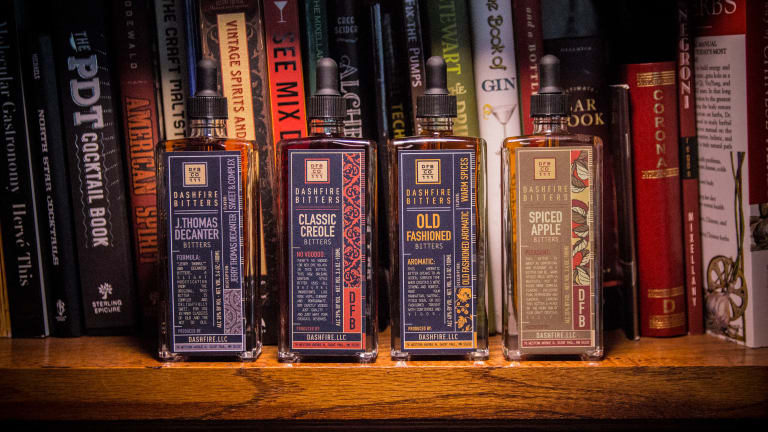 These Artisanal Bitters Will Make Your Cocktails Into Instant Classics
Once you've mastered the recipes of your favorite cocktails, it's time to start enhancing them by tweaking the ingredients. There's nothing wrong with a bottle of Angostura but better bitters are an easy way to take your mixology game pro.
Dashfire Bitters are the way to go. The bottle designs are totally on point for one. Lee Egbert created them to "as a way of sharing his curiosity and travel experiences with the world," and each flavor is inspired by a different culture.
Which leads to some exotic concoctions, like this chai tea number and a spiced cacao mole version. Of course, you might want to start out with vintage orange and spiced apple, but whatever route you choose, rest assured there gonna be great both on your bar and in your glass.