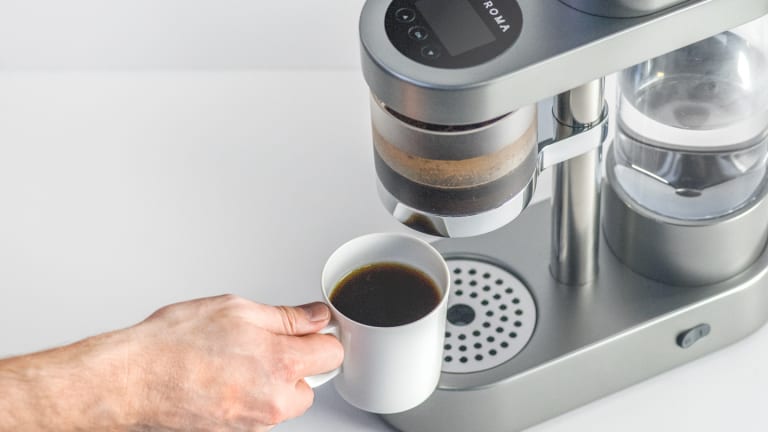 The Auroma One Is a Keurig on All Kinds of Steroids
Single serve coffee maker, upgraded.
Keurig pods transformed the coffee world and made a fresh cup of joe in the morning the easiest thing ever.
The problem though, is that although it's perfectly suitable coffee, it doesn't match the quality of something you'd find at a high-end café. The kind of place where they painfully (and slowly) grind the gourmet beans, master the coffee to water ratio, and get the water temperature just right.
So we deal with average, pretty good coffee. The Keurig is easy. Convenience wins.
But what if you could have perfect java with the ease of your run-of-the-mill single serve maker? What if every cup of coffee you made at home tasted like a full-blown professional spent a good ten minutes crafting it for you?
Well, now you can, thanks for the soon-to-be-released Auroma One, which is basically a barista robot that lives on your kitchen counter.
It combines a grinder, water reservoir, and heating/brewing chambers all into a single unit.
It even has a corresponding app that let's you tweak it just perfect. Need more kick? Done. Texture not right? Let's adjust that.
All you do is fill it with new beans from your local roaster, tap a button, and enjoy.
The unit is available for pre-order now at a special discounted price of $399. It's expected to arrive in December 2016, just before the Christmas shopping buzzer. (Hint, hint.....)