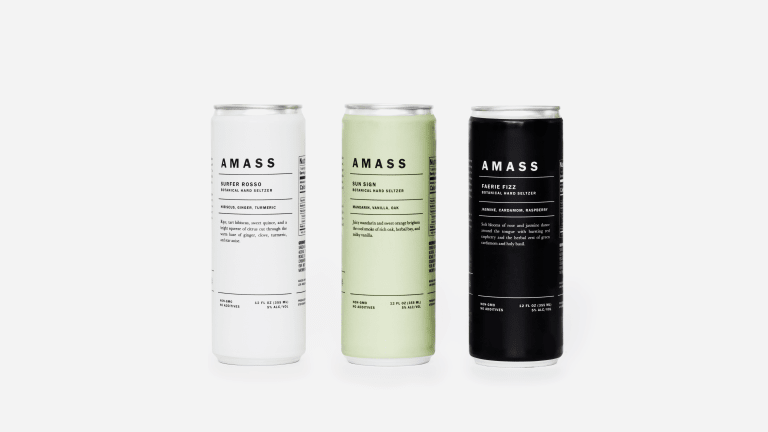 AMASS Enters the Premium Hard Seltzer Space
Los Angeles-based AMASS is known for its dry gin and botanic vodka, as well as its non-alcoholic spirit and a mix of stylish self-care products. And now they're breaking into a new category with ready-to-drink hard seltzers.
"With the RTD (ready-to-drink) beverage market on the rise, we saw this as an exciting opportunity to take a more sophisticated, nuanced approach," says Morgan McLachlan, the co-founder and CPO of AMASS. "Rather than being exclusively fruit-forward, we chose some fruit flavors and then developed a botanically interesting profile around those flavors. Our hard seltzers have an aroma and a bit of a longer finish so it's more of a journey in your mouth, yet refreshing."
Each of the three launch flavors has a 5% ABV and is non-GMO, gluten-free, vegan, and contains no added sugars, sweeteners, artificial flavors, or colors. The overall presentation is also quite sleek, with a clear commitment to tasteful design. Packs of four available here.