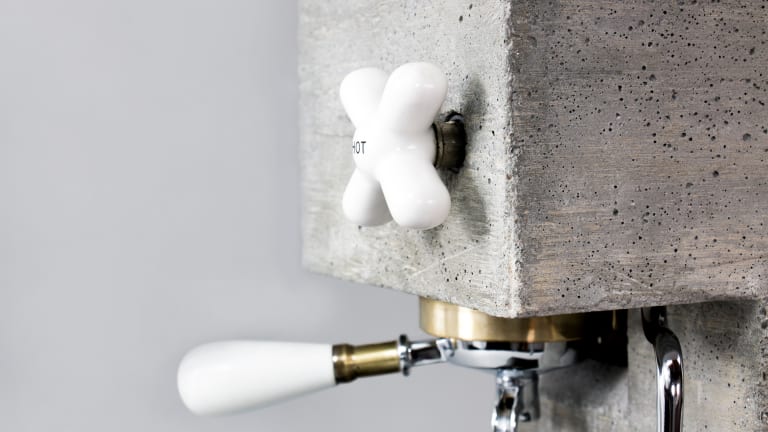 Bring New Life to Your Countertop With This Concrete Espresso Machine
Own your AM.
For those who appreciate functional household items that can turn heads and make you smile every time you look at them, make sure to have the AnZa Concrete Espresso Maker on your radar.
Designed by the Bay Area-based studio Montaag, they treated the AnZa like a sculpture or a piece of furniture to help bring a new emotional experience to kitchen routines. There's no espresso making gimmicks or fancy technology involved, just a museum-worthy design that makes the good stuff really well.
Pre-orders are set to launch in August on a crowd-funding platform, where prices and delivery dates will also be announced. Keep your eyes peeled.