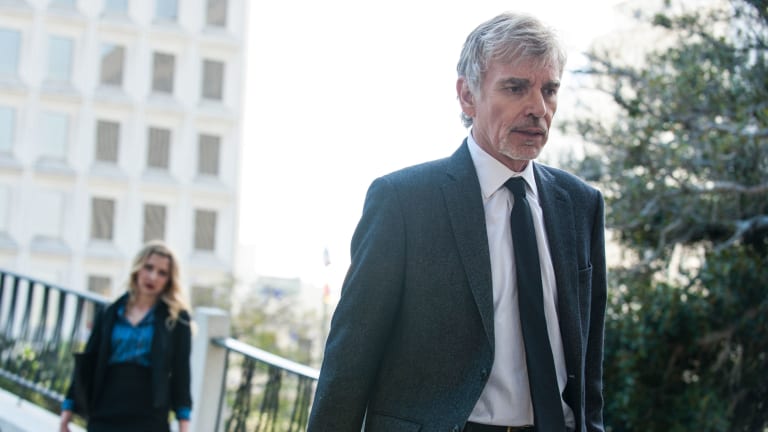 Please, For the Love of God, Start Watching 'Goliath' on Amazon
Billy Bob Thorton at his best.
Between incredible docu-series like Le Mans: Racing is Everything and The Grand Tour, plus stylish and cool dramas like Bosch and Sneaky Pete, It's almost like the shot callers at Amazon Prime Video could moonlight as editors of this website. Almost everything they touch slides in perfectly with the taste of our readers.
Their very best work is flying severely under the radar, though, and it's something every person should check out: Goliath.
Billy Bob Thorton brings the heat as a burned out and washed up lawyer who was once one of the most powerful and successful people in the field. An old case comes back from the dead and he gets back in the game after uncovering a vast conspiracy.
That's it. No time-traveling subplot or anything too crazy. Just a really, really great law show set in Los Angeles with beautiful offices, a vintage Mustang, and enough twists and turns to keep you in binge mode from start to finish.
It takes the sun-washed underdog coolness of FX's cult-favorite Terriers and mixes it with the smarts (and power suits) of The Good Wife. If that sounds like something you'd be into, check out the first two episodes. If you're not hooked after that, we'd be truly, truly shocked.