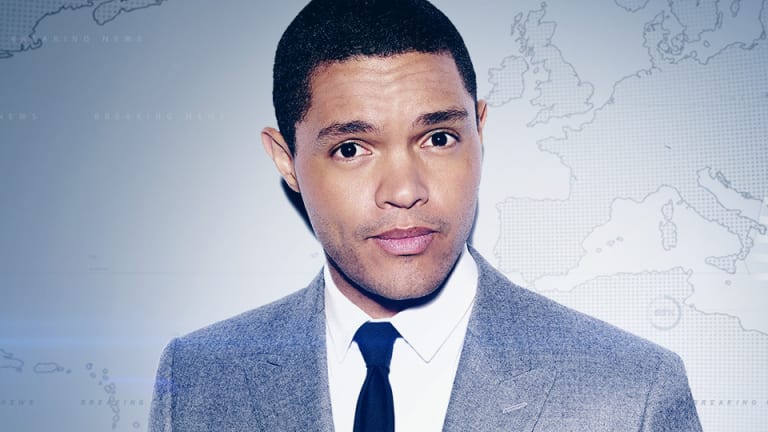 Trevor Noah Just Did His First 'Daily Show' Monologue And Totally Nailed It
Nicely done, Mr. Noah.
Taking over for the beloved Jon Stewart can't be easy, but Trevor Noah started off his first episode monologue in the Daily Show chair with professionalism, wit, humor, and class. Well worth a watch.