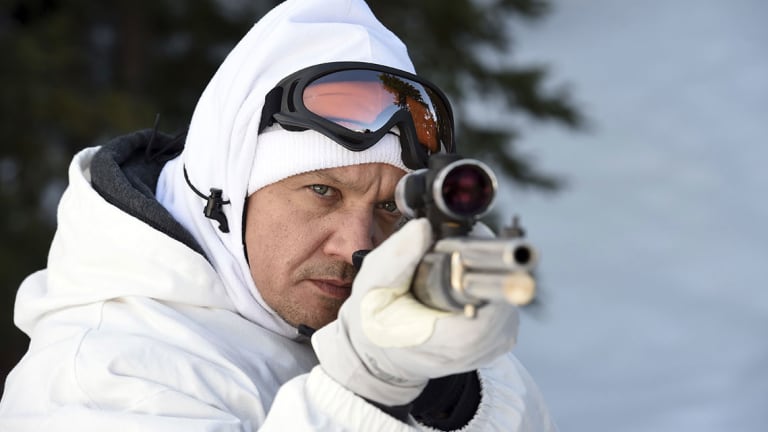 5 Indie Flicks to Catch This Summer Between Blockbusters
Indian trackers, cannibal lovers, and more.
There are a lot of blockbusters coming out this summer—everything from Transformer 5 to Pirates 5 to the third Spider-Man reboot.
But there are still Indie flicks being made, where story and character come first, because story is still what's most important at the end of the day.
Here are five flicks to catch this year on the big screen:
Chuck
Despite a decrease in interest of boxing as a sport, boxing movies are still full of heart, triumph and often heartache. In Chuck, Liev Schreiber stars as Chuck Wepner, the heavyweight who the original Rocky was based on.
The Big Sick
Produced by Judd Apatow, The Big Sick stars Silicon Valley's Kumail Nanjiani, Zoe Kazan, Holly Hunger, Ray Romano, and Bo Burnham. Similar to Apatow's Love, the story follows a young couple in the beginning of their relationship.
The Bad Batch
A love story set amongst a community of cannibals, The Bad Batch stars Keanu Reeves, Jim Carrey, Giovanni Ribisi, and the Aquaman himself, Jason Momoa as the Miami Man.
The Beguiled
Based on the Clint Eastwood film and the book from Thomas Cullinan, the reboot for The Beguiled spins the original story on its head. The new version comes from Sofia Coppola (Lost in Translation) and stars Nicole Kidman, Colin Farrell, Kirsten Dunst, and Elle Fanning.
Wind River
After penning Sicario and being nominated for writing Hell or High Water, former actor turned writer-director Taylor Sheridan has created Wind River. An FBI Agent teams up with a game tracker to investigate a murder within a Native American reservation. The movie stars Jon Bernthal, Elizabeth Olsen, and Jeremy Renner.