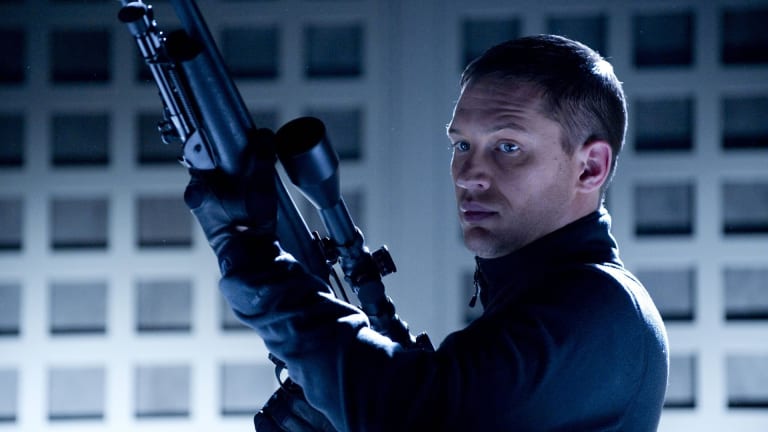 10 Upcoming Tom Hardy Movies to Get Excited About
English actor Tom Hardy found international film thanks to Christopher Nolan's Inception, but he already been noticed in films like Black Hawk Down, Layer Cake, RocknRolla and Bronson.
Most recently, Hardy has confirmed his fame with Locke, Inception, This Means War, The Dark Knight Rises, and Max Max: Fury Road.
So what's next for Tom Hardy?
Taboo: Season 2
FX introduced Taboo, which will be followed up with a second season in 2018. Tom Hardy stars as adventurer James Keziah Delaney. After the War of 1812, Delaney returned to London to help rebuild his father's shipping empire.
Mad Max: The Wasteland
George Miller will be directing the sequel to 2015's Mad Max: Fury Road. There hasn't been an official synopsis yet, but the film will star Hardy once again as Max Rockatansky and the same screenwriter is also attached.
Venom
Zombieland director Ruben Fleischer has announced that he will direct a Venom spinoff for Spidey fans. Tom Hardy will play Eddie Brock (a.k.a. Venom), along with Michelle Williams, Woody Harrelson, and Riz Ahmed. The spinoff comes from Sony, so it's not linked with Marvel's new Avengers film.
Unreasonable Behavior
This film will follow British war photographer Don McCullin as he worked for the Sunday Times in the 1960s, 1970s, and 1980s. The film is based on the autobiography and written by Gregory Burke, who received praise for the 2014 film, '71.
The True American
Jackie director Pablo Larraín is set to direct The True American. In the film, an American terrorist, who wants revenge for the 9-11 attack on the United States, shoots down a Bangladeshi Air Force officer.
Shackleton
In Shackleton, Tom Hardy will also lead the film as Ernest Shackleton. The movie will follow the British explorer who lead multiple expeditions to Antarctica. Tinker Tailor Soldier Spy (above) screenwriter Peter Straughan wrote this film.
My War Gone By, I Miss It So
Another film listed as "in development" is My War Gone By, I Miss It So. The film will follow an English journalist and war correspondent in the 1990s as he recounts his time in the Bosnian War. Gavin O'Connor, director of the amazing film, The Accountant, will be behind the camera.
Fonzo
In Fonzo, Tom Hardy will test his skills as Al Capone. This story will showcase the again hitman as 47-year-old Capone starts to suffer from dementia, ten years into his prison sentence. Josh Trank (2015's Fantastic Four reboot) is listed as writer-director.
Cicero
Hardy is also planning to play Capone in a film called Cicero, from Walon Green. The aging writing is now 81, but Walon Green's work includes various television shows and classics like Eraser, Robocop, WarGames, and The Wild Bunch.
In addition to the films listed above, Tom Hardy has also been attached a new Sheldon Turner film (writer Up in the Air, X-Men: First Class) and a movie about an outlaw biker written by Mark L. Smith (writer The Revenant, Vacancy),
Plus, he's attached to the first Splinter Cell film, based on the Tom Clancy book series. Doug Liman (Edge of Tomorrow, American Made) is set to direct.
Seriously, does this guy sleep?