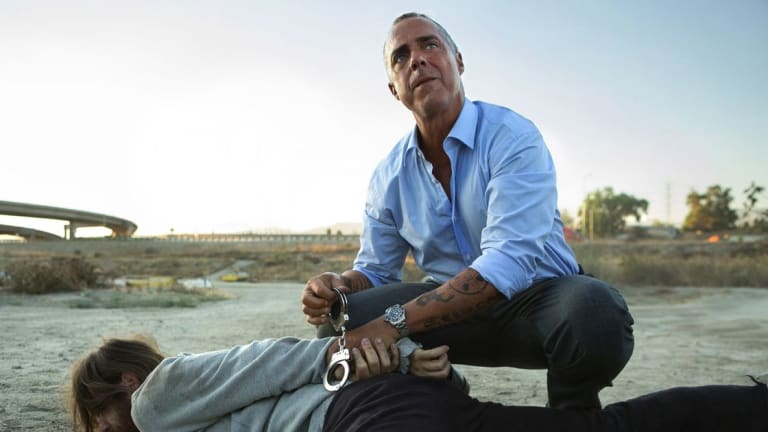 Every Fan of 'The Wire' Should Be Watching 'Bosch'
It's the best cop show on TV.
The Wire is off the air.
The Shield is off the air.
Even so-so cop dramas like Southland are only showing reruns.
If you can't stand the idea of watching Chicago PD or whatever slog CBS is pushing next, stop everything and check out Bosch on Amazon.
It's focused around the Harry Bosch character made famous by Michael Connelly's extremely popular book series. He's a homicide detective in Los Angeles and is a bit of a renegade. That's it- no sci-fi twist or superhero tie-in, just a really, really great TV show about solving murders in Southern California.
The Wire's Eric Overmyer leads the writing room and his fingerprints and style are all over every script. Notable Wire alums also play major roles in the series, with Jamie Hector (Marlo Stanfield) playing Bosch's partner and Lance Reddick (Cedric Daniels) appearing as the Deputy Chief. It's not as good The Wire, no show is, but its storytelling influence is present.
With three seasons currently streaming, this is definitely worth your time if you love a great cop show. Enjoy the ride.