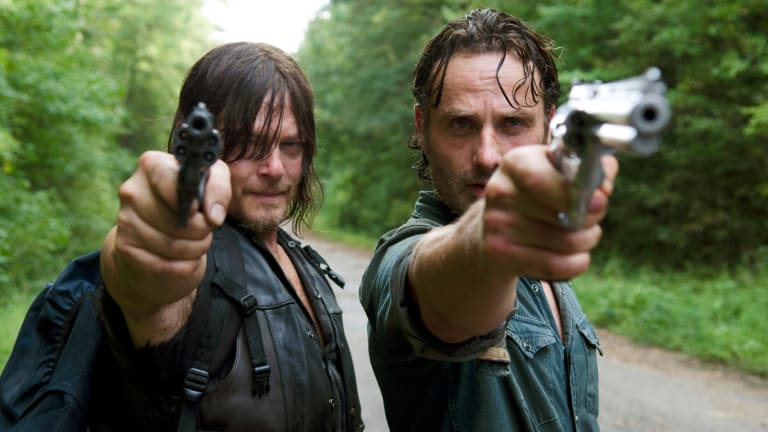 Don't Catch Pokémon, Kill Zombies
'The Walking Dead' in your neighborhood.
AMC Network and Next Games have just teamed up for a location-based augmented-reality mobile game that allows for users to fight off hordes of zombies in their very own backyard.
After the success of Pokémon Go, it's likely we'll see lots of AR games in the near future, but none have us more excited than this one, which allows for players to find guns, swords, and grenades to kill walkers.
There's no scheduled date for The Walking Dead: Our World quite yet, but the teaser is available below: