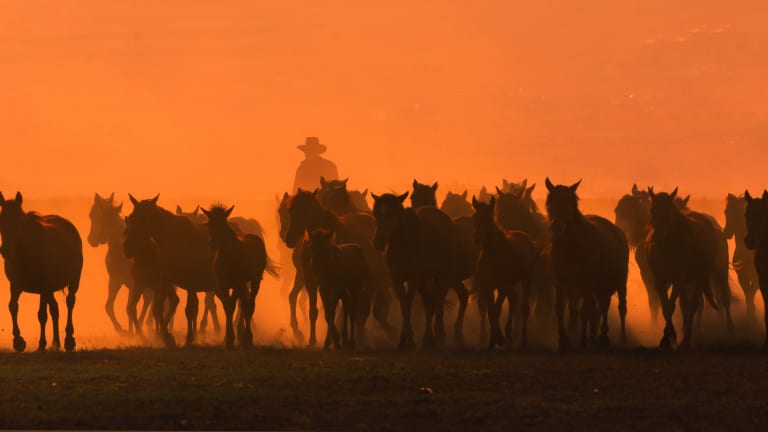 Taylor Sheridan's 'Yellowstone' Keeps Looking Better and Better
Yes, Paramount Network's new series Yellowstone stars Kevin Costner, one of the most celebrated actors of all time. But it's the man behind the camera, Taylor Sheridan, which has us especially excited.
Sheridan, who played a supporting character in Sons of Anarchy, is mostly known for his Oscar-nominated screenplay for Hell or High Water and his exceptional Sicario script. But he also, very quietly, made his directorial debut with Wind River, a criminally underrated drama starring Jeremy Renner and Elizabeth Olson. Beautifully shot with gut-punch action and mystery, it was one of the very best movies of 2017.
He returns to the director's chair for the entirety of the Yellowstone mini-series, where a gun-blazing ranching family in Montana face off against those who wish to do them harm. It's right in his wheelhouse and judging by this newly released trailer, might just be the show of the summer.
Yellowstone premieres June 20th.