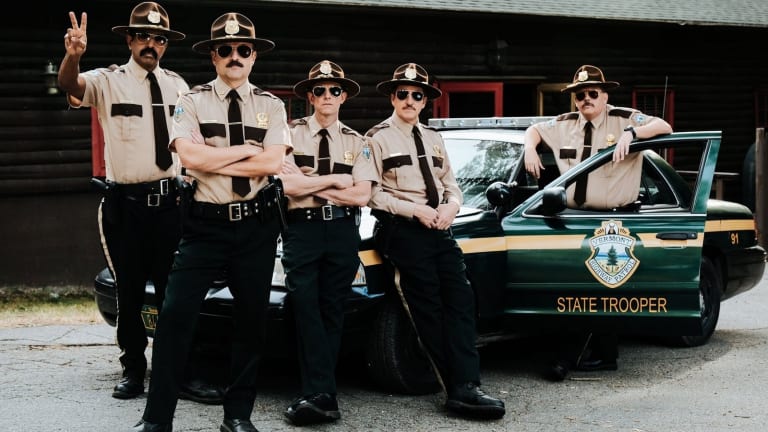 After Nearly Two Decades 'Super Troopers 2' Is Here
Super Troopers hit theaters back in 2001 and immediately became a hit for the gang of writer-comedians over at Broken Lizard.
Unfortunately, there follow-up films like Club Dread, Beerfest and The Slammin' Salmon didn't quite have the same appeal.
Hopefully, the time off will make Super Troopers 2 a worthy follow-up to the original classic.