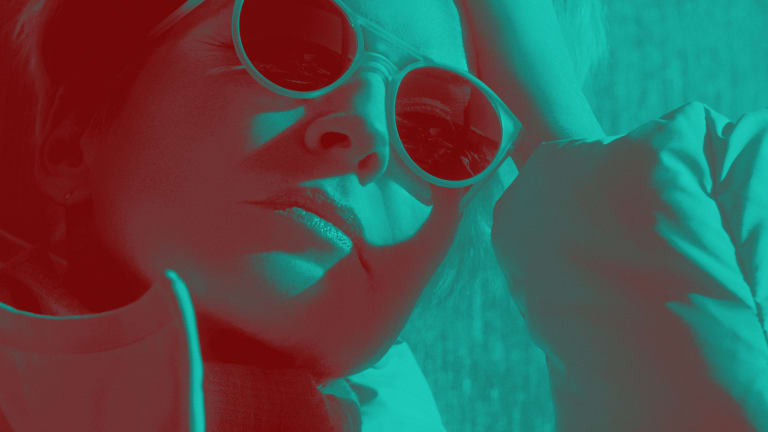 Steven Soderbergh's New HBO Mini-Series May Change the Future of Television
"As a human being in the world, you have to reinvent yourself," said screenwriter Ed Solomon, best known for Now You See Me, Men in Black, and the Bill & Ted films.
In his latest collaboration, Solomon partnered with director Steven Soderbergh, HBO, and an app company to create a choose-your-own adventure murder mystery.
Both Soderbergh and Solomon are masters in their field. Over the years, they have individually changed and grown with the world to create new and exciting projects.
Solomon shifted from a joke writer and stand-up to a screenwriter with nearly forty years of experience.
Soderbergh is now perhaps best known for Ocean's 11, but his career kicked off with Sex, Lies, and Videotape at Sundance. He followed up the 1989 hit with classics like Out of Sight, Erin Brockovich, Traffic, Magic Mike, and Side Effects, among others.
Last year, he also produced the Netflix western, Godless, and brought Logan Lucky to the big screen.
In Mosaic, the simple plot of the six-episode mini-series is listed as, "A whodunit based on the murder of popular children's book author and illustrator Olivia Lake." But, that's not even the half of it.
This project all started with the producers of the film asked to meet with Ed Solomon for breakfast. He had to sign an NDA before he got the chance to order his omelet.
"You can't be rooted in previous conceptions of yourself as a person or as an artist," said Ed Solomon about the experience. After the pitch meeting, he met with Soderbergh to discuss the broad strokes of the project.
They first talked about the possibility of creating a 10-minute story where users could choose their own narrative of story events.
The prototype level of filmmaking sounds more like Silicon Valley than Hollywood, but it made waves in their meeting with HBO. Ironically, there wasn't a story, or even an idea, but Solomon and Soderbergh's credibility moved the project to the next step.
When they decided to create a "whodunit" murder mystery, Solomon wrote down everything that needed to happen in chronological order. Then, he knew he could go back and rearrange the scenes so they could work in a variety of ways.
If this is comparable to anything, it might be Pulp Fiction, but that's not quite right. The final season of Arrested Development on Netflix is a little warmer, where fans could watch episodes out of order and it gave a different experience without hurting the series. But, that's still not quite right either.
"We trusted that we had done enough story work and knew the characters well enough that we could make it work," said Solomon. In a way, he wanted to make sure that every character was important enough to be interesting to the audience on their own.
Through trial and error, they composed a story that began one way for HBO (the six-episode mini-series) and another way for the app Mosaic (choose your path to "solve" the murder from different points-of-view).
As a writing technique, this meant ignoring typical beginning, middle and end-points for a scene. Instead, they had to focus on individual character perspective.
They did a trial run with the app and found their users were not invested in the characters enough to make a decision in the original opening scene. This meant restructuring the order to reveal more details about the main character, Olivia Lake (played by Sharon Stone).
When they went to shoot the film, Soderbergh and Solomon stayed in a condo. Between their rooms, they had an enormous dry erase board. It began with scribbles, but quickly moved to an efficient magnetic sticky note system so they could keep up with both versions of the story.
Essentially, they were telling a story that needed to work in a variety of ways. In the end, the editing would also be as important as the writing.
According to Solomon, both versions provide their own different pleasures so he doesn't necessarily recommend one over the other. But, the app asks for participation and decision-making, where the HBO version simply plays like a normal series might on the cable network.
Thanks to the initial success of this project, HBO is working on a similar series with writer Karrie Crouse. In addition, Ed Solomon is also working on a series that he describes as both "simpler" (when it comes to story) and "more complex" (when it comes to the technology involved).
As the saying goes, the first ones through the wall always gets the bloodiest, but this duo is pioneering a new experience for television viewers in the future.