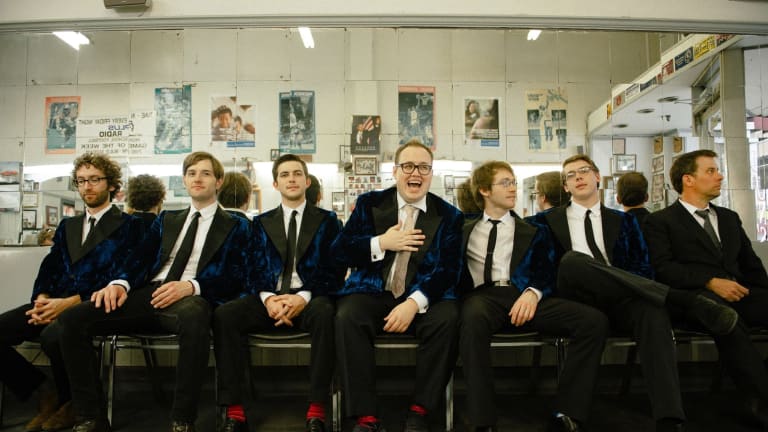 Jam Of The Day: "Broken Bones and Pocket Change" By St. Paul And The Broken Bones
Unbelievably good.
St. Paul And The Broken Bones look like an early 2000's ska band, not a a group of dudes making music unaffected by modern pop, with soulful and R&B style mixed perfectly with rock and roll. In fact, NPR said it best, describing a live performance from lead singer Paul Janeway as the following.
Close your eyes and listen, and you might imagine someone who looks a bit like Otis Redding. Open them, and you're likely to see someone who looks more like your neighborhood bank teller.
Here's "Broken Bones And Pocket Change," an emotional hurricane of a song that's hard not to love. It's absolutely fantastic.
And as a nice little bonus, here's "Sugar Dyed Honey Pants," a track that's a bit more upbeat. These guys are the real deal and Paul's voice is next level good.
We hope you enjoy these tunes as much as we do. Their debut album Half The City is now on iTunes for $10.99.