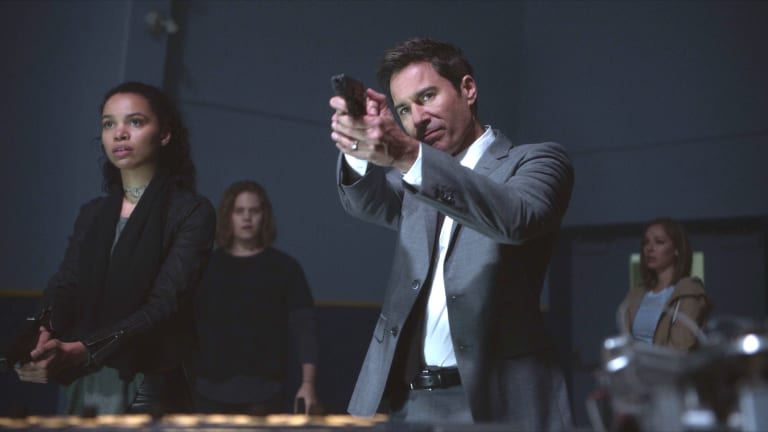 Netflix's 'Travelers' Is the Brain-Off Television You Need in Your Life
As good as modern prestige television is right now, from McMafia to Counterpart, there's something so satisfying about unwinding with a TV show that doesn't make you think too hard while still being smart, engaging and wildly entertaining. That's Travelers, the under-the-radar Netflix series nobody is talking about despite it being one of the most binged shows on the streaming service.
The premise is pretty simple- hundreds of years in the future, when humanity is nearly extinct, we discover how to send consciousness back into people of the 21st century in an attempt to alter history and reshape the world. It's fun, fast and incredibly twisty, with well-realized characters and interpersonal relationships that keep you coming back for just one more episode. At its heart, it's a deep undercover espionage show.
There are two seasons currently streaming on Netflix with a third scheduled to hit later this year. If the premise sounds even remotely interesting to you, give the pilot a watch.