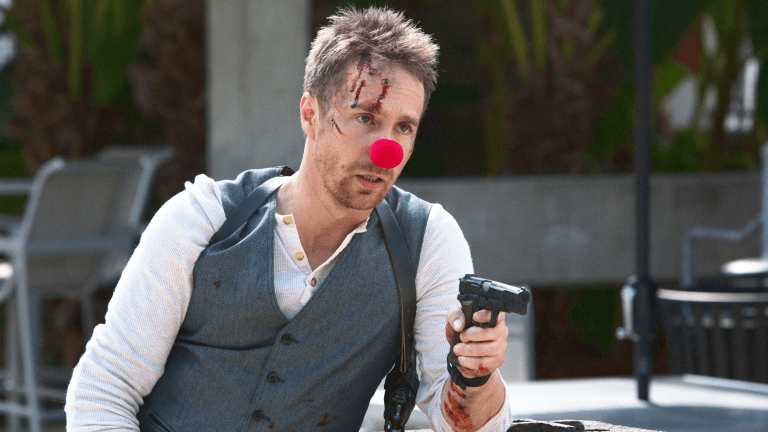 Proof Sam Rockwell Is The Most Underrated Actor in Hollywood
Avoiding types and hypes.
Whether he's dancing as the secret villain, giving orders as a sarcastic water park employee, or simply playing the charismatic heartthrob, Sam Rockwell is without a doubt one of the most underrated actors in the game today.
Some of our favorites include his role as Wild Bill in The Green Mile, Chuck Barris in Confessionals of a Dangerous Mind, Frank Mercer in Matchstick Men, and Zaphod Beeblebrox in The Hitchhiker's Guide to the Galaxy, but the list goes on and on.
"It's hard to not get typed in Hollywood," admits the actor. "They really want to type you. I'm trying to avoid that, because I want to do a lot of things. I know what I'm capable of. I forgive them because they don't know. They haven't seen me play Hamlet. They're not going to cast me as an English aristocrat. I'm going to have to prove that on my own. That's okay. That's what you have to fight for if you want to be an artist..."
If you haven't seen Seven Psychopaths, The Way Way Back, Choke or Moon, fire up Netflix, HBO or iTunes to find your nearest Rockwell flick for movie night.