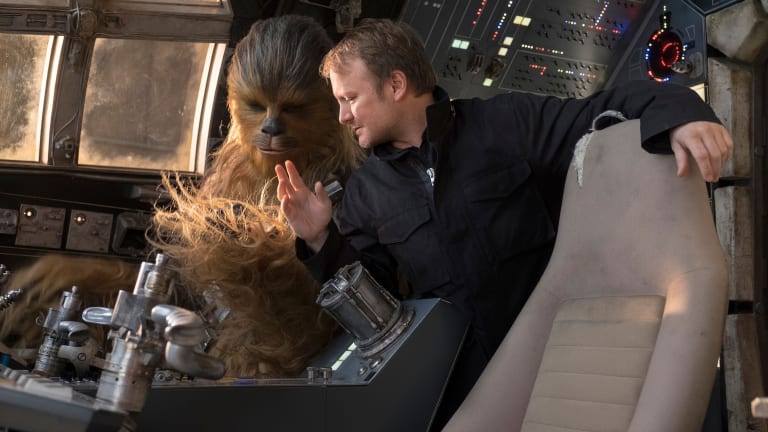 Meet Rian Johnson, The Man Behind 'The Last Jedi'
Rian Johnson didn't come out of nowhere. His first movie Brick was a stunning noir film, set in high school.
His second film, The Brothers Bloom, is one of the most stylish con man caper films ever shot, and Looper is a sci-fi masterpiece. Plus, he directed a few episodes of Breaking Bad.
Regardless, when asked to write the eighth episode of Star Wars, he still felt the opportunity to be "out of the blue."
Essentially, despite meeting with producers a handful of times, he never felt like he was a real contender for the job. When they formally asked, he "knew [he] couldn't say no, but the task was daunting."
Since his first three films were original stories, he has clearly turned down other blockbusters in the past. However, given the chance to write and direct such a major pop culture film was something different altogether.
"Star Wars is something I care about deeply," the writer-director said.
"I feel like I was given the freedom to tell a story that I care about in a world that I care about. I've cared about it ever since I was four," he said. "I don't think I could have done it if I didn't have that internal compass of my own childhood fandom to go back and check in with."
After Rian Johnson penned the first draft, he went over to Carrie Fisher's home, not knowing she would pass away soon after. "Those memories are my most treasured memories from this entire process… And, because it was Carrie, it was like a tornado of ideas and a tornado of words," he concluded.
Star Wars: The Last Jedi comes out this December, but you can find Looper streaming on FX Network here and The Brothers Bloom and Brick on all major VOD platforms. Check out all the trailers below and try to give them a watch over the next few months. You won't regret a minute of your time.
Brick (2006)
The Brothers Bloom (2008)
Looper (2012)