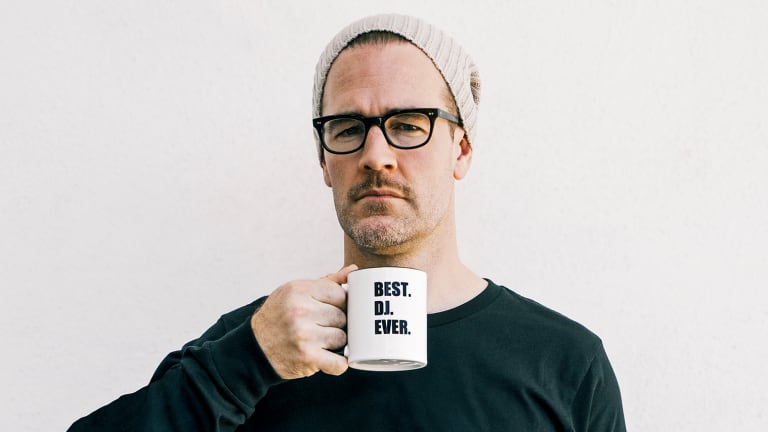 The Relentless Return of James Van Der Beek
James Van Der Beek stars as James Van Der Beek.
Between 2003 and 2013, James Van Der Beek was an irrelevant meme. Beyond his leading role on the teen soap, Dawson's Creek, and the high school archetypal, Varsity Blues, Van Der Beek seemed like a mere blip on the radar.
Before a decade of silence, the actor did star as a version of himself in both Jay and Silent Bob Strike Back and Scary Movie, keeping his name alive, but also creating the beginnings of a persona beyond Dawson Leary or Mox.
After a heap of unremarkable performances, the actor stepped back in a version of his roles full time by playing "James Van Der Beek" on the series, Don't Trust the B---- in Apartment 23, alongside Jessica Jones star, Krysten Ritter.
The show did well enough to earn a second season, but didn't really gain traction until after it had already been canceled. The show had a Tina Fey kind of humor, that likely came from creator Nahnatchka Khan. Khan also has credits on American Dad!, Malcolm in the Middle, and Fresh Off The Boat.
This role led Van Der Beek to other series such as Friends with Better Lives and CSI: Cyber, but his cameo on the Duplass Brother's Room 104 and his new series, What Would Diplo Do? is putting the actor back in the spotlight in a big way.
Room 104 is bringing the Duplass Brothers unusual sense of horrific humor to HBO in bite-sized episodes. Similar to The One I Love or Safety Not Guaranteed, the new series attempts to rationalize unreal situations.
In the episode called "Pizza Boy," Clarke Duke (Hot Tub Time Machine) arrives with a pizza, but then gets caught up in a couple's twisted sexual fantasy. The couple is played by actor James Van Der Beek and actress Davie-Blue.
What Would Diplo Do? is something different all-together. IMDB writes, "Being an international superstar DJ and producer doesn't make you good at life. But ain't nobody got put on this earth 'cause they were perfect, right? So as long as we're still in the game, we got a chance to get it right."
The comedy series is making fun of the high-stakes world of EDM in a brilliant manner. In March of 2016, the real Diplo (who made $23 million that year) decided that a producer named Zedd (who made $24 million that year) plagiarized an Australian beat-maker named Flume.
Diplo tweeted, "[You're] young and rich and a great musician… Use that to your advantage… Don't be such a pompous cornball loser also I fucked your girl."
The real Diplo believes the James Van Der Beek version of his character is more of a comment on his Twitter persona. Diplo believes his online sarcasm "was golden and this is a sort of social commentary on the social media and the EDM age."
Whether we like it or not, James Van Der Beek may be on the path to get some real roles in the near future.