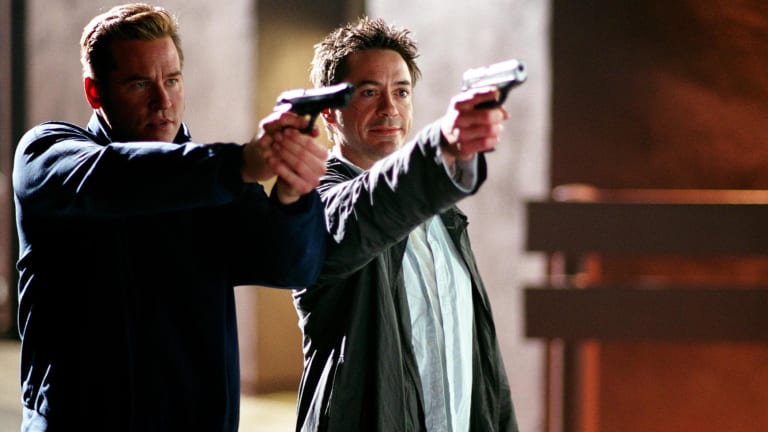 Five Nontraditional Christmas Movies to Watch This Holiday Season
Everyone loves Christmas Vacation, A Christmas Story, and Elf, but there's a lot more to see this holiday season. The following list has some comedies, some dramas, and some of the weirdest things you will ever see on television.
Trading Places (1983)
In 1983, director John Landis put SNL alums Dan Aykroyd and Eddie Murphy in the same movie and the rest is history. In Trading Places, "A snobbish investor and a wily street con artist find their positions reversed as part of a bet by two callous millionaires." Jamie Lee Curtis also stars in the comedy classic.
Lethal Weapon (1987)
Most people remember that Die Hard came out in the holiday season, but most have forgotten about the other classic, Lethal Weapon. The 1987 film follows veteran policemen, Murtaugh, as he tries to teacher newcomer, Riggs, the ins and outs of the force as they track down drug smugglers.
Kiss Kiss, Bang Bang (2005)
After the various Lethal Weapon movies came out, screenwriter Shane Black took his Christmas obsession to the noir film, Kiss Kiss Bang Bang. The story follows Val Kilmer and Robert Downey Jr., where "a murder mystery brings together a private eye, a struggling actress, and a thief masquerading as an actor." A decade later, Black put Ryan Gosling and Russell Crowe in a similar situation in The Nice Guys (2016).
The Ice Harvest (2005)
Harold Ramis is best known for his role in Ghostbusters and for directing Groundhog Day, Caddyshack, and National Lampoon's Christmas Vacation, but one of his final films, The Ice Harvest, is equally entertaining. The film is somewhere between Grosse Point Blank and a Coen Brothers heist, where "a shady lawyer attempts a Christmas Eve crime, hoping to swindle the local mob out of some money. But his partner, a strip club owner, might have different plans for the cash."
Happy! (2017)
Happy! Might be the most unique series on television today. Based on a comic, Christopher Meloni stars as an injured and suicidal hitman who apparently can't be killed. While being drugged up in the back of an ambulance, he meets a "perky blue horse" named Happy, who is the imaginary friend of a kidnapped girl. The series feels like Quentin Tarantino and Seth Rogen were asked to co-write a Christmas movie, plus comedian Patton Oswalt voices the co-star. SyFy currently has the first episode streaming on YouTube, here.