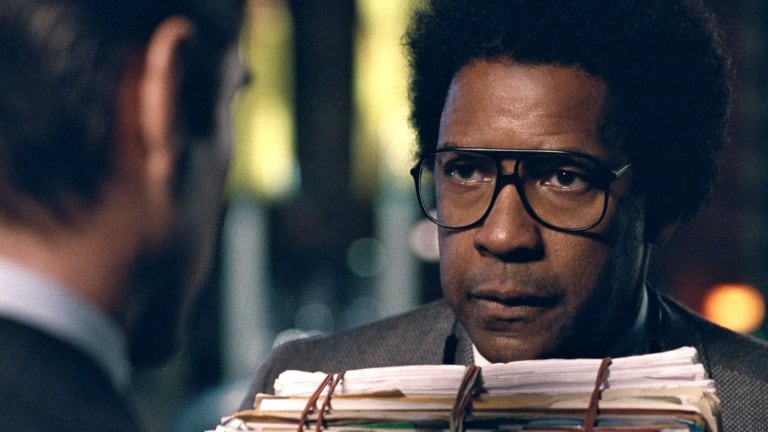 'Nightcrawler' Writer-Director Teams Up With Denzel Washington
Desperate times call for desperate measures.
Dan Gilroy's 2014 directorial debut, Nightcrawler, isn't a film that can be forgotten.
The story follows Jake Gyllenhaal's character, Lou Bloom, a pale night-dweller who exists as a hermit, jobless and without loved ones, like a lone animal in the night.
The Los Angeles setting for Nightcrawler resembles Michael Mann's Collateral.
Specifically, Bloom enters the world of crime journalism with a cheap camera and a cheaper set of morals.
Fans are invited to watch as he starts to blur the line between observer and participant, changing stories for better headlines.
The film is currently streaming on Netflix.
Before stepping behind the camera, Dan Gilroy wrote Two for the Money, The Bourne Legacy, and the recent Kong: Skull Island. Now, he's back as the writer-director of Roman J. Israel, Esq., with Denzel Washington as the lead.
IMDB writes, "Denzel Washington stars as Roman Israel, a driven, idealistic defense attorney who, through a tumultuous series of events, finds himself in a crisis that leads to extreme action."
If the new film is anything like Nightcrawler, viewers are in for something unexpected, unusual, and unlike anything they've ever seen before. Get excited.