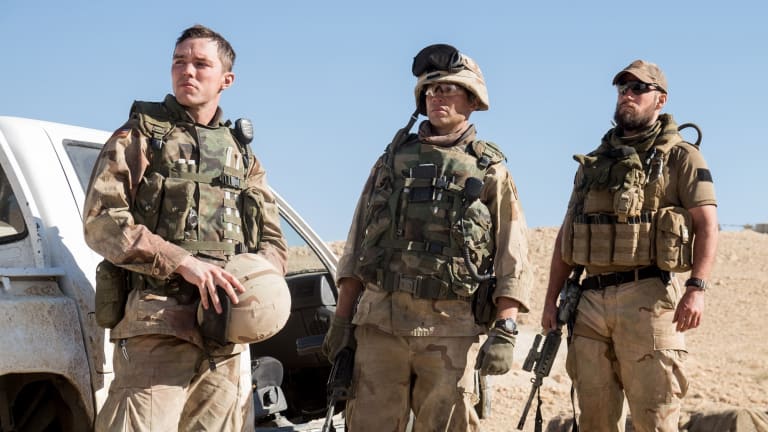 Netflix War Drama 'Sand Castle' Looks Fantastic
An upcoming original film from the entertainment giant.
Netflix has quietly been getting into the original film game to compliment the dozens of original shows they've developed and produced over the years.
The flick we're most excited for isn't their Brad Pitt dark comedy or Will Smith sci-fi adventure romp though, it's Sand Castle by director Fernando Coimbra.
Set in Iraq circa 2003, it follows a group of American soldiers in the early days of the second Gulf War. With a great cast led by Nicholas Hoult (X-Men), Henry Cavill (Man of Steel), and Glen Powell (Everybody Wants Some!!), this most definitely needs to be your culture radar. It hits theaters and streaming devices on April 14th.