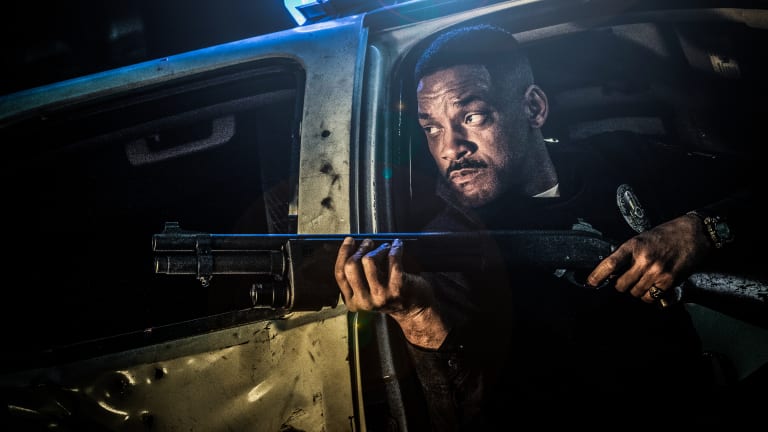 Netflix Blockbuster 'Bright' Looks Like a Lot of Fun
Cops, orcs & magic wands. Yes, for real.
The first true big-budget movie from Netflix has a lot of things going for it.
For starters, the futuristic, magic wielding cop movie stars Will Smith as an LAPD officer.
His partner? Well, he's an Orc. Played by the often brilliant Joel Edgerton.
It's directed by David Ayers, who if you wash away the abysmal disgust that was Suicide Squad, directed the hell out of cop movie End of Watch.
Now throw in the fact that Max Landis penned the script, who is responsible for the fantastic Chronicle and the most well-received Superman comic in years, American Alien, and you have something that's worth looking forward to.
Check out the trailer here–it hits Netflix in full on December 22nd.