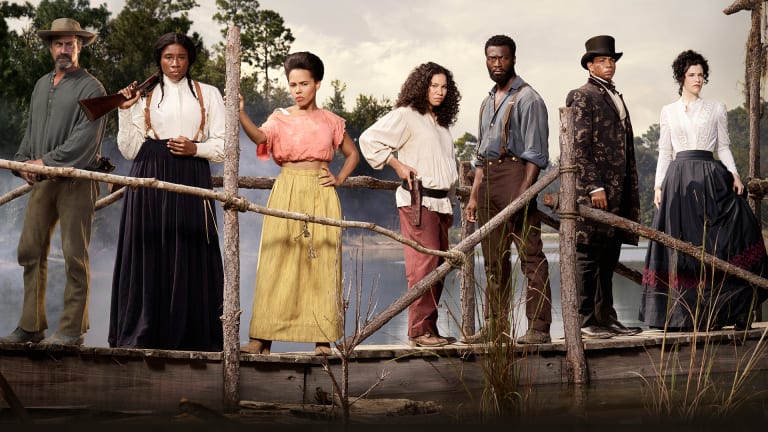 What Happens When You Mix 'Django Unchained' With Kanye West?
"Four in the morning, and I'm zoning..."
WGN's Underground is set in 1857 about the Underground Railroad, but the action begins with a Kanye West song. In addition to the contemporary music, the pilot episode also includes the same Louisiana Evergreen Plantation used in Quentin Tarantino's Django Unchained.
Underground creators Misha Green and Joe Pokaski said that music has been an integral part of the series. "From the start, we wanted to use contemporary music because we kind of felt that music is this bridge of time," said Green.
"We really wanted to use that to show that this subject matter isn't historical. That it's just a painting on a wall. We used the music to pull the painting off the wall and live in it," confirmed Green, who has also just signed on to work on an HBO show called Lovecraft Country with Get Out's Jordan Peele.
In addition to Kanye's hit, "Black Skinhead," the series also has a number of other songs that makes the soundtrack perfect for hitting the weights or hitting the bar. Some of our other favorites include songs by Riothorse Royale, Great Wolf, Sleigh Bells, and Rag'n Bone Man, but you should just have a listen for yourself….