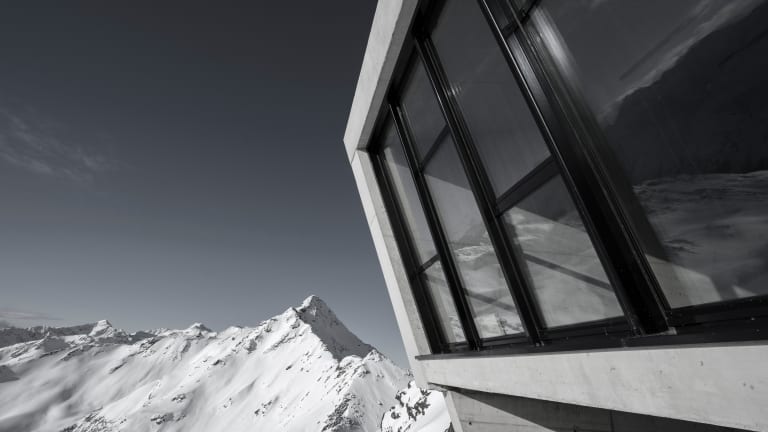 A James Bond Museum Is Opening in the Austrian Alps
007 ELEMENTS is an upcoming interactive and immersive James Bond cinematic installation landing soon at the summit of the Gaislachkogl mountain in Sölden, the home of many scenes throughout Spectre.
Housed inside a gobsmackingly beautiful, bespoke building, the experience blends old and new while guiding visitors on a journey through interactive galleries that showcase everything from iconic title sequences to some of the most spectacular cars and gadgets used by 007 over the years, including the legendary custom Defender seen in the last Bond outing.
"Our aim with 007 ELEMENTS is to tell the story of the making of 007 films in an ultra-modern, emotive and engaging way," the project's Creative Director Neal Callow explains, who also served as Art Director for the last four movies. "We want to use this incredible location to place our guests into Bond's environment, and bring the stories to life in a unique and unforgettable way."
007 ELEMENTS will open to the public on July 12th. See you on the gondola....