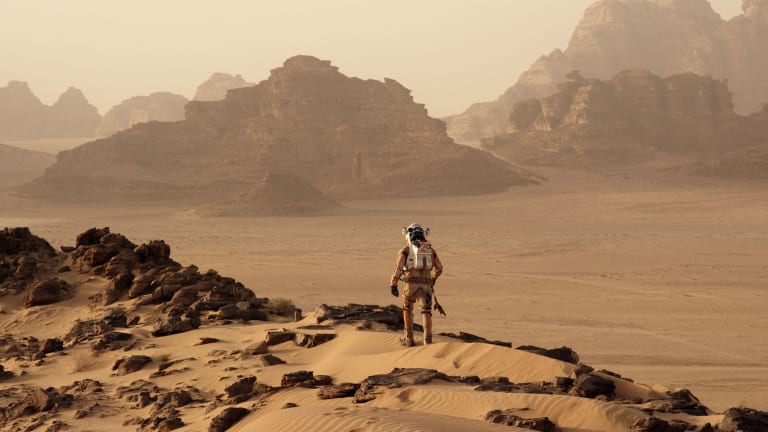 If You Read One Book This Summer, Make It This One
Truly excellent.
Whether you're an avid reader or haven't picked up a book in months, there's no better option for summer enjoyment than this novel. The Martian, a self-published sci-fi story by Andy Weird, is a beautifully told and gripping book about survival and space.
Here's the official description:
Six days ago, astronaut Mark Watney became one of the first people to walk on Mars.

Now, he's sure he'll be the first person to die there.

After a dust storm nearly kills him and forces his crew to evacuate while thinking him dead, Mark finds himself stranded and completely alone with no way to even signal Earth that he's alive—and even if he could get word out, his supplies would be gone long before a rescue could arrive.

Chances are, though, he won't have time to starve to death.
The damaged machinery, unforgiving environment, or plain-old "human error" are much more likely to kill him first.

But Mark isn't ready to give up yet.

Drawing on his ingenuity, his engineering skills—and a relentless, dogged refusal to quit—he steadfastly confronts one seemingly insurmountable obstacle after the next. Will his resourcefulness be enough to overcome the impossible odds against him?
There's a movie based on the text coming out in October with Matt Damon in the lead role, but we gotta encourage that you avoid the trailer and just go into this experience blind. If you read the whole thing and don't love it, please email us, as we legitimately think that's impossible.
Even the cover art is amazing.
Currently available on Amazon for just $5.99 on Kindle, $9.00 in paperback, and $14.88 in hardcover, this is a stupid easy buy.